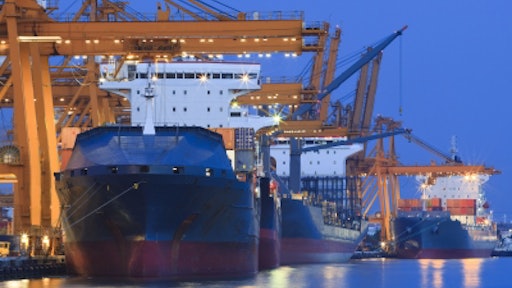 The European rotation of a Mediterranean Shipping Co. (MSC) container service between the West Coast of South America and northern Europe has been modified to bring reefer cargo from Ecuador to Antwerp in just 17 days, according to Port News. There is a clear trend in reefer shipping for more fruit to be carried in containers. Container carriers have seen their market share rise significantly in the past few years, at the expense of the traditional reefer fleet, a Belgian port's press release said.

The Ecuadorian group Noboa has now also decided to send its Bonita brand of bananas from Guayaquil by container carrier instead of the traditional refrigerated ships. The fruit producer opted for MSC because this shipping company is able to guarantee rapid transit times between Ecuador and northern Europe. In fact MSC has changed its sailing schedule especially for this contract, so that Antwerp is now the first port of unlading. Antwerp is already the world's largest banana port, as well as being an important hub for reefer cargo.

The first reefer containers with bananas were loaded on board the MSC Vaishnavi R in Guayaquil on 18 May. This vessel is able to carry 4,112 TEU containers including no fewer than 1,300 reefer boxes. The first shipment arrived in Antwerp yesterday, and from now on an average of 260 40-foot reefer containers will be sent weekly. Immediately on arrival the containers with bananas are loaded directly from seagoing ship to barge at the MSC Home Terminal, for rapid transfer to the Belgian New Fruit Wharf refrigerated warehouse in the Leopold dock, which in this case is treated by the Customs Service as an extended gateway of the terminal.
To read more, click HERE.