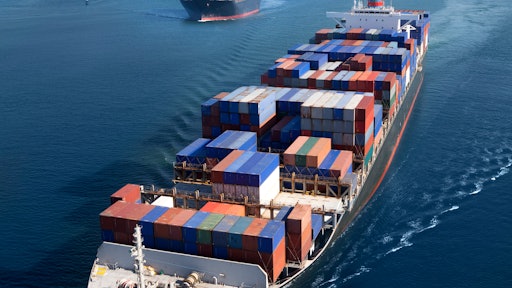 Getty Images
On July 29, news media reported that a hacker accessed a Capital One server containing customer information and personal data of more than 100 million people, making it one of the biggest data thefts ever involving a bank.
While high-profile cyber attacks on banks, credit agencies and retailers grab headlines, cyber attacks in the maritime sector are just as dangerous even though they receive much less attention.
The Wall Street Journal reports that the advent of automation, artificial intelligence and other emerging technologies is exacerbating the risks and vulnerabilities in the maritime sector, especially as it steams toward operating vessels without—or with limited—crew.
Ten years ago, Somali pirates in speedboats hijacked the Maersk Alabama with Capt. Richard Phillips and 20 crewmembers on board. It ended when U.S. Navy SEAL snipers killed three of the pirates and captured a fourth. Today, it's cyber pirates who pose the biggest threat, according to cyber security experts.
Marine Safety Alert
The U.S. Coast Guard (USCG) issued a Marine Safety Alert (Safety Alert 06-19) on July 8 in response to a "significant cyber incident" that occurred in February aboard a cargo ship bound for the Port of NY/NJ.
According to the agency, the vessel's crew alerted the USCG that they were "experiencing a significant cyber incident impacting their shipboard network."
While the USCG ultimately determined that "malware significantly degraded the functionality of the onboard computer system," essential control systems were not affected. "Nevertheless, the interagency response found that the vessel was operating without effective cyber-security measures in place, exposing critical vessel control systems to significant vulnerabilities."
In its Marine Safety Alert, the USCG added that: "It is unknown whether this vessel is representative of the current state of cyber security aboard deep draft vessels. However, with engines that are controlled by mouse clicks, and growing reliance on electronic charting and navigation systems, protecting these systems with proper cyber security measures is as essential as controlling physical access to the ship or performing routine maintenance on traditional machinery. It is imperative that the maritime community adapt to changing technologies and the changing threat landscape by recognizing the need for and implementing basic cyber hygiene measures."
Cyber Attacks Occurring
It's chilling to imagine some of the risks facing the maritime sector.
In an article from TradeWinds, a global shipping news source, "A worst-case scenario might involve intrusion that invokes a cascade failure of a vessel carrying hazardous or polluting material, or possibly sustained disruption to networked navigational systems that could have an industry-wide impact," said Mark Sutcliffe, director of CSO Alliance, an online community of shipping company security officers, in an interview.
Mega-ports like Rotterdam and Singapore are also vulnerable to hacks, which could result in a "significant operational and consequently financial impact on the entire European Union logistics and transport chain," Sutcliffe added.
Here are a few other noteworthy cyber attacks that targeted the maritime sector, according to TradeWinds:
In June 2017, AP Moller-Maersk was hit with the NotPetya cyber attack that cost the Danish conglomerate $300 million or more.
Last September, several servers that are part of the Port of Barcelona's security infrastructure were hacked, exposing security vulnerabilities.
Days later, the Port of San Diego's IT systems were infected with ransom ware that prompted investigations by the FBI and Department of Homeland Security.
The hyper-connected global supply chain whose goal is true end-to-end visibility, along with the proliferation of smart assets and cloud computing is great, but only if cyber-security measures keep pace.