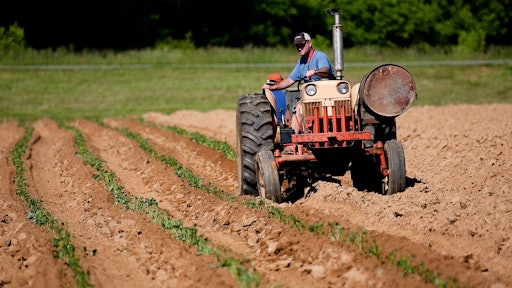 Pexels
Farmers are reportedly suffering from record bankruptcies because of on going trade tensions between the United States and China.
The trade war began last year after the Trump administration placed 25 percent tariffs on Chinese goods, prompting the country to retaliate with their own duties. Farmers quickly started to feel the impact of the trade war as Chinese placed heavy tariffs on agricultural products and promptly stopped buying soybeans - which was previously the country's top purchase.
Meanwhile, the agriculture industry has suffered so severely that the Trump administration has had to dish out two different relief packages to aid those whose incomes have been slashed. However, it has been reported that the packages have yet to be passed down to smaller farmers, and only wealthy industry leaders have received aid.
Though, not everyone has sympathy for the farmers. U.S. Agriculture Secretary Sonny Perdue reportedly mocked farmers at an event in Minnesota last week saying, "I had a farmer tell me this in Pennsylvania. 'What do you call two farmers in a basement? A whine cellar.'"
The joke was met with boo's from the crowd, with some even saying that Perdue was callous and tone-deaf of the real hardships that farmers are currently facing because of the ongoing trade tensions.
"It was definitely not an appropriate thing to say," Gary Wertish, president of the Minnesota Farmers Union, tells HuffPost. "It was very insensitive. It took everyone by surprise. He doesn't understand what farmers are dealing with, and he's the head of the Department of Agriculture. He's supposed to be working for farmers."
With agricultural purchases from China currently at a standstill until the country's meet again to negotiate trade policies next month, farmers will continue to struggle to get by.