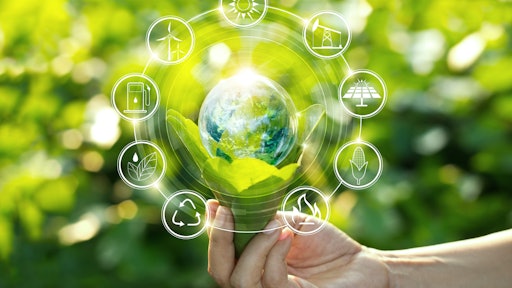 ipopba
The Coronavirus (COVID-19) pandemic pushed consumers to change their thinking when it comes to what they buy, wondering how their shopping habits affect the environment and as well as societal issues. This means retailers and brands need to cater to these newly reinvigorated values, according to a new report from Accenture. The recent survey also found that half of consumers have a difficult time understanding which brands are sustainable and those that are not. To help this, seven out of 10 consumers would appreciate a mandatory but simple labelling standard for products such as a traffic light indicator.
Per Retail Times: 
Two thirds (65%) of consumers believe that the government should introduce legislation to promote 'conscious consumption,' e.g. charging for plastic bags.
69% of consumers believe consumer brands should do more to make it easier to consume more consciously.
A third (33%) of consumers admit that they do not have a good understanding on what items they can and can't recycle.
"People's values are increasingly becoming infused in their shopping habits as consumers think more about balancing what they buy, and how they spend their time, with global issues of sustainability," Jill Standish, senior managing director and head of Accenture. "This calls for retailers to be authentic and to pay attention to what each community they serve really cares about. It is no longer enough for brands to just talk about responsibility, they need to adopt environmental, social and governance (ESG) practices, harnessing technology to drive outcomes across their entire operations, from building more sustainable supply chains to equipping the workforce for a new environment."