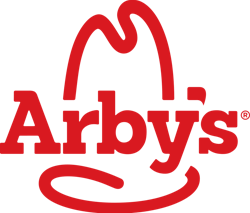 The rumor mill has been swirling around Arby's, whose slogan is "we have the meats," has been in talks with alternative meat provider Impossible Foods to incorporate a fake meat sandwich to its menu.
However, Arby's president Rob Lynch was quick to dismiss the rumors saying that they only way the restaurant chain would incorporate a plant-based burger would be if he got fired.
"You have to stand for something," Lynch tells Fortune. " We've turned this brand around by making big, high quality, meaty, abundant sandwiches. That's who we are."
Arby's has often made jokes at the expense of vegetarians. In 2015 the company launched a "vegetarian help line" that played the sound of sizzling bacon to herbivore callers.
The company sells around 160 million pounds of meat a year and has a range of animal meats on its menu. Lynch believes that it is misleading to label plant-based proteins as meat, Fortune reports, and has agreed with a recent petition by the U.S. Cattlemen's Association asking the U.S. Department of Agriculture to bar such companies from using the word in any form when labeling their products.