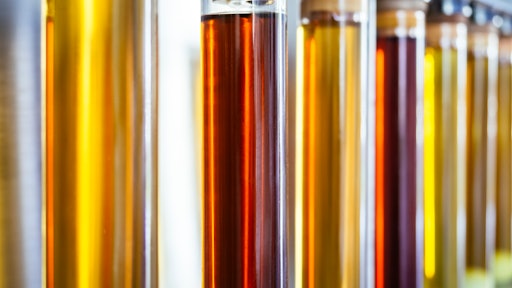 Getty Images
The Jan. 1, 2020 start date of the International Maritime Organization (IMO) 2020 regulation mandating reduced sulfur oxide emissions for shipping lines will likely result in increased shipping costs for produce, but exactly how much is up to debate.
Peter Friedman, executive director of the Agriculture Transportation Coalition, says as refineries turn their capacity to produce low-sulfur fuels, the cost is likely to drop significantly.
"We have been through this before, and at times, the ocean carriers look to a change in the status quo as an opportunity to generate additional revenue," Friedman says. "In the past, ocean carriers have clearly manipulated the data involving fuel costs to increase what they charge for freight movement of refrigerated and dry containers of cargo, both imported and exported."
Friedman says his organization has exposed some of these manipulations in the past and carriers have withdrawn the surcharges. He says agriculture is always more sensitive to cost increases than consumer branded goods.
"Perhaps the increased costs will not be as significant as ocean carriers have been saying that they would be," Friedman says. "All of these refineries will have to purchase low-sulfur fuel and there will be a lot more supply."
He adds that the scrutiny coming from outside the ocean carrier industry from those who are not impacted is indicating that perhaps the increased cost will not be as significant as ocean carriers have been cautioning.
"There will be increased costs, but it may not be as much as predicted by ocean carriers thus far," says Friedman. "We applaud those ocean carriers who are refraining from crying wolf, if you will, and being more cautious in terms of waiting and trying to get a more realistic estimate."
Friedman says if the cost of low-sulfur fuel is ultimately so high that it makes transportation of produce to the U.S. significantly costlier, it may open opportunities for the U.S. to increase domestic produce production.
Shipping Lines Strategizing
Major shipping lines have developed varying strategies on how they will deal with the new requirements and many have been in place for months. Here's a look at how some of the lines are dealing with the situation.
Anne Sophie Karlson, head of reefer solutions for A.P Moller-Maersk, says Maersk's IMO 2020 fuel sourcing strategy focuses on compliant fuels. For example, the company has announced joint initiatives with Vopak and PBF logistics for 0.5 percent compliant fuel storage and processing facilities in the key network hubs of Rotterdam and New Jersey. The two facilities will handle approximately one-third of Maersk's fleet's fuel demand.
Scrubbers form a secondary part of the line's overall IMO 2020 fuel sourcing strategy to ensure compliance and spread the risk of fuel price uncertainty in 2020—for the price spread between high and low sulfur fuels and for the price of future 0.5 percent compliant low sulfur fuels.
"Low sulfur fuels are significantly more expensive," Karlsen says. "For Maersk Line alone, the cost of compliance could exceed $2 billion. Our customers should expect the cost of shipping goods to increase to cover the increase."
To recover costs, Karlsen says Maersk Line is changing its fuel adjustment surcharge ahead of the IMO 2020 sulfur cap. She says the Bunker Adjustment Factor (BAF) mechanism ensures a simple, predictable way of recovering the increased bunker cost.
"It is very important for us that our surcharges are easy to understand and accept for our customers," Karlsen says. "Our BAF will be set at individual trade specifications, including vessel size, fuel efficiency and utilization. It aims to recover our costs of compliance with the 2020 sulfur cap, whether from investing in scrubbers or burning compliant fuels."
Karlsen says the BAF is designed to only recover increases in fuel costs. It replaces Maersk Line's current SBF surcharge and consists of two key elements:
• The fuel price that is calculated as the average fuel price in key bunkering ports around the world.
• A trade factor reflecting fuel consumption on a given trade, including any imbalance between headhaul and backhaul legs.
Hamburg Sud is approaching the issue in a similar way. Ranier Horn, a spokesman for Hamburg Sud, says the line is also using a combination of compliant fuel and scrubbers.
"Retrofitting ships with a scrubber is also quite expensive—the device itself plus fitting, ship yard, and additional operational costs due to dry docking," Horn says. "These costs also need to be recovered from the shippers over time."
Like all other major shipping lines, Hamburg Sud has launched a new BAF, which will recover higher fuel costs in a transparent way. Horn says this has already been communicated to customers and Hamburg Sud will continue to keep them updated.
"The handling of perishable goods itself won't change, but the transport will be a bit more expensive," Horn says. "Consumers will probably not take any notice of it since the additional costs per transported item will be very little. However, for liner shipping companies this extra cost will add up to enormous sums that they won't be able to absorb without recovery from their customers."
LNG a Choice of CMA CGM 
CMA CGM Group says it will be compliant beginning Jan. 1, 2020, with a three-pronged approach that uses 0.5 percent fuel oil for its fleet, using LNG fuel for some future container ships and employing scrubbers for some vessels. The additional costs will be passed along through the application or adjustment of fuel surcharges on a market-by-market basis.
In November 2017, CMA CGM announced its decision to equip its nine future ships of 22,000-TEU with engines using LNG, to be delivered beginning in 2020, thus becoming the first shipping company in the world to propel ultra-large container ships with LNG. In March, the Group ordered five 15,000-TEU LNG-powered vessels to be delivered starting in 2020.
The line also says in December 2018, it took delivery through its subsidiary, Containerships, of its first LNG-powered vessel of 1,400 TEUs. Three more are to be delivered this year, and two more of the same size in 2020.
CMA CGM says it chose LNG as a marine fuel for several reasons. First, LNG reduces sulfur and nitrous oxide pollution by 99 percent compared to current bunker fuel. Switching to a fuel with this magnitude of environmental benefit is a responsible choice and confirms the Group's commitment to the protection of the environment and ocean conservation.
By choosing LNG, the CMA CGM Group says it goes beyond current and future regulations that limit the sulfur cap to 0.5 percent in 2020, and it places the company fully in line with the Paris Agreement and the ongoing discussions at the international level on future reductions.
CMA CGM is also testing biofuels. In March, the line announced the first-of-its-kind partnership with IKEA and the GoodShipping Program to test and scale the use of sustainable marine biofuel oil.
For its part, Matson has been planning for the fuel regulation change for years, says John Lauer, the line's chief commercial officer.
"We are in the middle of a fleet renewal project for Hawaii," Lauer says. "We ordered the first two ships in 2013, knowing that the emissions change was on the drawing board at the time. We've now ordered four new vessels at a cost of almost $950 million. Each of the ships is bigger, faster and more efficient than the ships they will be replacing."
Lauer says the new ships will have the option of burning either low-sulfur diesel or LNG. Scrubbers will be installed on other ships.
"The cost of fuel is unknowable at this point, but with all the effort we are doing, we think it's going to be relatively modest."