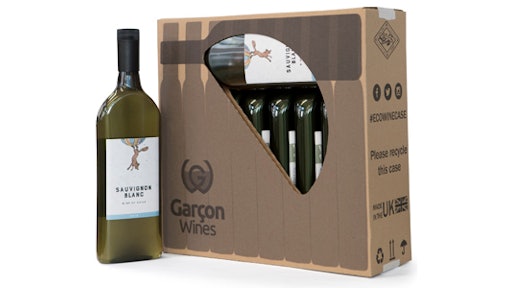 Garcon Wines
Companies are consistently thinking of ways to become more eco-friendly when it comes to their packaging and transportation of goods. However, figuring out a way to fit more wine bottles in a box has left many stumped.
British bottle-maker, Garcon Wines, may have come up with a solution: flat bottles. The flat wine bottles, made from durable recycled plastic, are spatially smaller and 87 percent lighter than round glass bottles of the same volume. Flattened into a flask shape, the bottles are able to be stacked more densely into rectangular crates than standard bottles.
The company says it is able to eliminate almost all of the unused airspace in a typical wine case by packing eight flat bottles vertically and two more bottles lying horizontally in the open space. The 10 flat bottle case is roughly 55 percent smaller than traditional boxes that are built for six round glass bottles of wines.