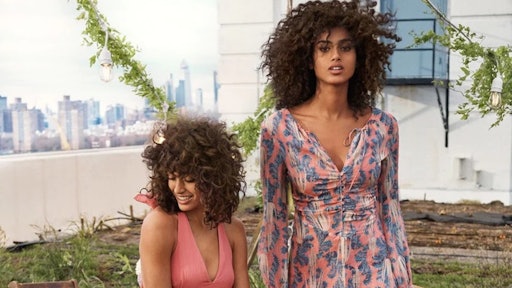 H&M
Clothing chain H&M is challenging fast fashion by creating its newest line from eco-friendly, biodegradable materials. The retailer's latest Conscious Exclusive collection reportedly uses fabrics made from pineapple leaves, orange peels and algae. If items were to end up in a landfill, they will degrade over time.
There's a science that goes behind wearing clothes made from compostable goods. Three materials will be used in the line: pinatex, orange fiber and BLOOM foam.
According to Bustle, Pinatex will act as an alternative for leather and is made from the fiber of pineapple leaves. Orange fiber reportedly has the feel of silk and is taken from the peels from oranges that have already been juiced. In addition, BLOOM Foam, foam made from algae, will be used for shoes, helping clean the environment and lower consumers' dependence on fossil fuels.
The H&M Conscious Exclusive collection will be in stores starting April 11.