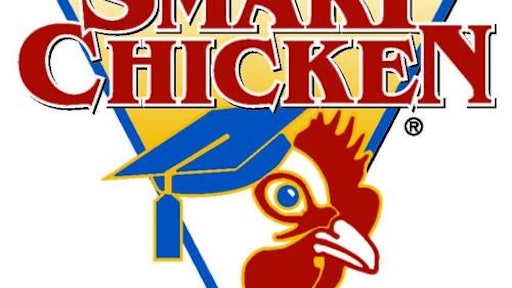 Tyson Foods is going organic by buying Tecumseh Farms, the company that owns Smart Chicken.
The Lincoln Journal Star reports that the terms of the sale was not disclosed, however, Tyson plans on operating Smart Chicken as a wholly owned subsidiary and retain its staff and its live-chicken operations.
Eric Schwartz, chief marketing officer of poultry for Tyson Food said in a news release, "Consumers want choices. More and more consumers want options for fresh, organic food that fits their lifestyles. The Smart Chicken brand is a leader in this key organic category, and the category's growth makes this acquisition a strategic fit for Tyson Foods."
Organic fresh chicken grew sales 8.6 percent in the last year, the Lincoln Journal Star reports.
Smart chicken is currently sold in thousands of stores across the country. Tyson said that Tecumseh Farm's processing capabilities and focus on quality gave Smart Chicken a leading position the fresh chicken market, the Lincoln Journal Star reports.
To read the full original article, please click here.