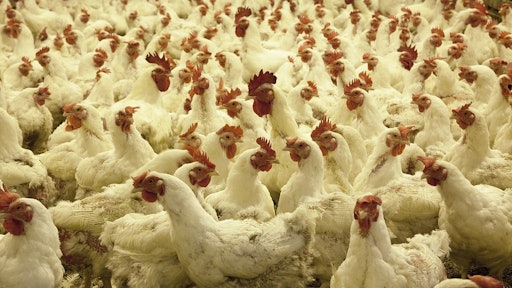 One of the nation's largest poultry producers, Tyson Foods, has announced plans to go antibiotic free by the end of the year.
Tyson Foods will join competitors like Perdue and Pilgrim's Pride in this move. Also, it mirrors some major fast food and quick service restaurant chains. KFC announced last month it will rid its chicken of antibiotics by the end of 2018; also going without antibiotics are McDonald's, Burger King, Panera, Chipotle, Taco Bell and Wendy's.
Tyson said its antibiotic-free pledge will apply to poultry it sells in supermarkets under the Tyson label. For Tyson and the others, the move is being driven by consumer demand for food free of anything deemed unnatural, whether it's antibiotics, preservatives or something else.
Chickens are treated with antibiotics to keep them healthy as they grow. They live in relatively tight quarters, so a single sick bird can infect the flock. When antibiotics are out of the mix, companies must look to other strategies to maintain chicken production -- and some are costly.
Read more about how Tyson plans to accomplish its transition to antibiotic-free chicken HERE.