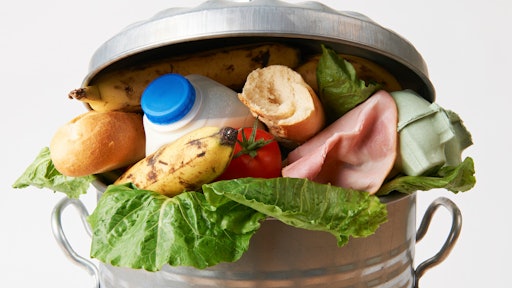 A University of Vermont study found that Americans waste nearly a pound of food a day. However, the trash differs depending on how healthy one's diet is.
Between 2007-2014 U.S. consumers wasted 150,000 tons of food per day. Researchers have estimated that food waste corresponded with the use of 30 million acres of land annually, adding up to 7 percent of total U.S. cropland.
According to the study, the amount of food wasted equals 30 percent of the average daily calories consumed for a person.
the study also found that higher quality diets were associated with higher levels of waste. Of the 22 food groups studied, fruits, vegetables, mixed fruit and vegetables were wasted the most by 39 percent. Dairy followed by 17 percent, with meat and mixed meat dishes closing at 14 percent.
Healthier diets used less cropland than lower quality diets but led to greater waste in irrigation water and pesticides.
Education on preparing and storing fresh produce would result in less waste. Other policy efforts range from revising sell-by dates and labels for consistency.
"Food waste is an issue that plays out at many different levels. Looking at them holistically will become increasingly important to finding sustainable ways of meeting the needs of a growing world population," says lead author Zach Conrad at the ARS Grand Forks Human Nutrition Research Center, Grand Forks, North Dakota.