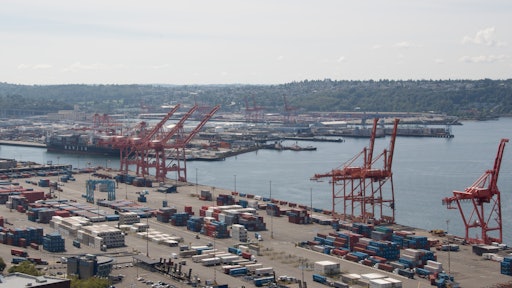 New rules requiring trucks that use the Ports of Seattle and Tacoma to have cleaner engines are to go into effect Jan. 1, but the deadline could be extended. If so, at least 10 trucking company owners say they will sue.
Those threatening a lawsuit are the trucking companies who have already invested a significant amount of money to be the new mandate.
The Northwest Seaport Alliance says only half the trucks that use the ports are in compliance, as many independent truckers have struggled to pay for new, cleaner engines.
But many truckers who are already compliant with the rule believe the ports knew not all truckers would be compliant by Jan. 1, so that is no reason to extend the deadline even one year.
To read the full original article, please click here.