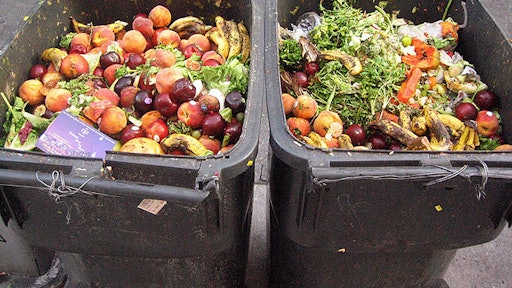 Wal-Mart Canada has promised to review its in-store processes related to food waste after a CBC Marketplace and Go Public investigation caught the retailing giant on 12 visits to two stores in the Toronto area repeatedly throwing away unused produce, baked goods, frozen foods, meat and dairy products in garbage bins out back.
Most of the food was still in its packaging, rather than separated for composting. In many cases, the food was well before its best-before date and appeared to be fresh including unopened bottles of water, frozen cherries that were still cold and tubs of yogurt.
"For sure, there are mistakes being made and one thing we need to do is tighten up the execution of our in-store processes for the food that is going into the bins," said Wal-Mart spokesperson Alex Roberton told CBC. "We need to be more certain that that is food that needs to be thrown out. If we're putting food that's good to eat in the wrong bin, then that's a mistake we need to correct."
The company acknowledges that associates will sometimes make mistakes, or throw out items that should be donated or directed to recycling and composting streams. Food is occasionally thrown out for safety reasons, Roberton says, which could include any item that requires refrigeration leaving the cold chain for even a short period of time.
However, a number of current and former Wal-Mart employees have reached out to CBC Marketplace following coverage of the food found in trash bins. They describe large amounts of food being discarded routinely.
To read more, click here.