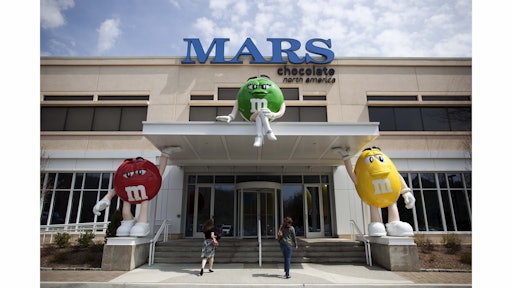 Tata Trusts and Mars, Inc. announced their joint entry into a memorandum of understanding to work together to advance agriculture development, address malnutrition, and improve food safety in India.
A leading coalition of philanthropic trusts headquartered in India, the Tata Trusts pursues a mission to improve the quality of life of the communities it serves in India. The Trusts include the Sir Dorabji Tata Trust, Sir Ratan Tata Trust, and Navajbhai Ratan Tata Trust.
As one of the world's leading food manufacturers, Mars, Inc. plans to work with the Tata Trusts to develop methods and tools to increase crop productivity, farm income, and sustainability of select agriculture commodities, and to collaborate on the availability of safe, affordable, and sustainable raw materials from India. Mars Food, a segment of Mars, Inc., also intends to conduct joint research with the Tata Trusts on nutritional guidelines that can help address anemia and other forms of malnutrition.
"Given Mars' global leadership in nutritive foods and sustainable agriculture, the Tata Trusts believes this collaboration will have lasting, meaningful benefits for Indian communities," said Ratan Tata, chairman of the Tata Trusts. "We are particularly inspired by Mars Food's commitment to addressing malnutrition in India – a challenge of growing concern in this country, particularly among children.
Mars and the Tata Trusts also plan to collaborate on reducing Aflatoxin contamination in India's supply chain. Aflatoxin – a naturally occurring, poisonous chemical produced by certain molds – is a critical food safety issue in India. Mars has unique expertise in addressing Aflatoxin contamination and can draw on its Global Food Safety Center in China to conduct future research in this area.
"Today's memorandum of understanding with the Tata Trusts is an important step in Mars' journey to improve nutrition, food safety, and sustainability in India," said Fiona Dawson, president of Mars Food. "Tata Trusts' strong commitment to improving the quality of life in India, and the depth and breadth of their expertise, makes them a natural partner for Mars."