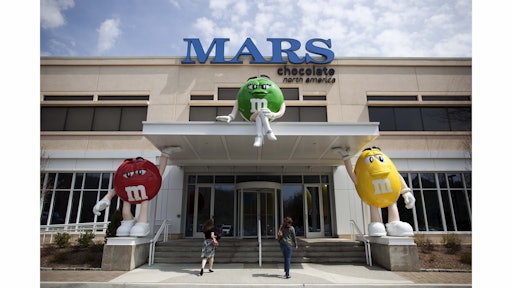 Mars Inc. has announced a plan to eliminate labor rights abuses from its supply chain, especially for tuna sourcing in Thailand, according to Undercurrent News.
The firm has come under pressure from Greenpeace, after the latter found out it sourced tuna from Thai Union Group for its cat food brands.
Mars has now issued an action plan in an effort to clean up its supply chain.
"Mars Petcare sources fish in [Southeast Asia] – mainly in Thailand – and we run a risk of finding human rights issues in our fishery supply chains there," the company noted. "Therefore, we are taking immediate steps to understand and seek to prevent the issue within our extended supply chain. Millions of people rely on the fishery industry, and we want to be a part of the solution to the human rights and environmental challenges it is currently facing."
Investment will include new staff hires in Q1 2017, to lead and coordinate regional teams, it said. In terms of traceability, Mars will support and work with Thai suppliers and Thai business partners to trace its supply chain to the vessel, as of Q1 2017, it said.
The company intends to ensure that all vessels in its supply chain are registered, identifiable and have marine purchasing documents, as required by Thai law, and it will explore opportunities to participate in programs that focus on piloting digital traceability, such as the USAID Oceans program, it said.
Lessons learned in Thailand will be rolled out across other supply chains, it said.
To read more, click here.
Editor's Insight: The technology exists to trace vessels and cargo in near real-time. Thanks to data loggers, global positioning systems and cellular networks, shippers can track information about ocean cargo, including compliance with international human rights standards, such as the United Nations Guiding Principles on Business and Human Rights.
The traceability of labor practices in the commercial fishing trade is one area where supply chain technology makes it possible for shippers to improve their sustainability practices. The recent International Convention for Safety of Life at Sea (SOLAS) requirement has encouraged shippers to invest in supply chain software that makes record management more efficient and improves supply chain visibility.
It will take time for shippers to embrace the new supply chain technology. By doing so, they will improve their operating efficiencies, be able to meet international safety rules, and address the rising demand for fair labor practices in industries such as commercial fishing that have been associated with extensive human rights abuses. 9-9-16 By Elliot Maras