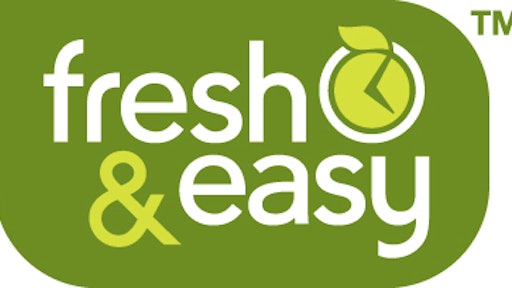 Fresh & Easy filed its second bankruptcy in two years on Friday after billionaire Ron Burkle was unable to turn around the West Coast grocery chain, which is in the process of closing down, according to Reuters.
Burkle's Yucaipa Cos investment firm agreed to acquire more than 150 Fresh & Easy stores out of the chain's 2013 bankruptcy.
British grocer Tesco Plc launched Fresh & Easy in 2006 with many industry analysts expecting the deep-pocketed company to challenge the dominance of Walmart Stores Inc. However, the poorly timed move centered on the U.S. Southwest just as the region's overheated housing market was slumping.
Tesco provided Yucaipa with $120 million to help fund the acquisition.
Fresh & Easy's website on Friday was topped with a banner proclaiming "Everything must go!" and "All Stores Closing!"
To read more, click HERE.
Editors Insight: This second bankruptcy underscores the myriad challenges that grocery retailing faces. Fresh & Easy, launched by U.K. grocery leader Tesco, did many things right but could not surmount factors that were beyond its control, despite a hefty capital infusion from Yucaipa Cos. The company closed a number of stores in March to lower costs and have capital to redeploy in existing stores to give those stores more product density.
Tesco is viewed by many in the logistics community as a technology and e-commerce leader. When Tesco decided to sell Fresh & Easy in 2013, some industry observers said it was a concept ahead of its time. The stores focused on affordable organics and takeout, addressing some key consumer demands. But in 2013, The Grocer reported that Tesco's profits fell for the first time in 20 years on account of Fresh & Easy's losses.
The supply chain and logistics industries are playing a larger role in supermarkets' profitability. Assuming, based on reports, that Fresh & Easy executed a successful supply chain, this in itself was not sufficient to make the company profitable. There were other factors that were not foreseeable when the first stores opened in 2007; within a few short years the Great Recession hit. According to some observers, the stores were located in areas hit especially hard by the Great Recession. 11-2 15 By Elliot Maras