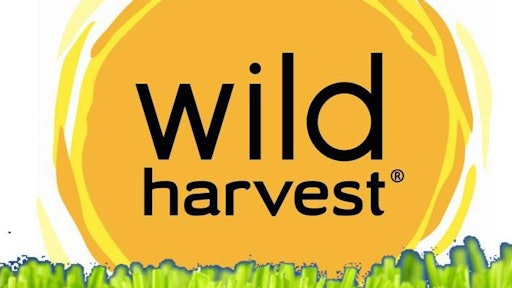 In keeping with its commitment to make it easier for families to live well and within their budgets, the Wild Harvest® brand, part of the Supervalu family of private brands, has announced plans to make 100 percent of its shell eggs cage-free by year end.
"The Wild Harvest brand is focused on providing consumers with affordable, organic and free-from products sourced from farmers, ranchers and suppliers dedicated to environmentally and socially conscious practices," said David Young, Supervalu's vice president of private brands. "Our decision to move toward exclusively cage-free eggs is just one more way we are expanding that commitment."
The Wild Harvest brand annually sells more than 38 million eggs under 12 different product varieties or SKUs. Earlier this year, the brand introduced a new 18-count cage-free egg, as well as a free-range, Non–GMO Project-verified 12-count egg product.
Wild Harvest products are available at Supervalu retail banners, including CUB® Foods, FARM FRESH® FOOD & PHARMACY, HORNBACHER'S®, SHOP 'N SAVE® and SHOPPERS FOOD & PHARMACY®, as well as independent grocery retailers nationwide.
For further information and to find a local retailer carrying Wild Harvest products, visit www.mywildharvest.com or connect onFacebook at www.Facebook.com/WildHarvest.
Editors Insight: This might seem to be a strange time for a major food supplier to commit to 100 percent cage-free eggs, given the rising cost of eggs driven by the bird influenza outbreak. What it shows is that the food industry maintains a very vigilant watch on public concerns, and the humane treatment of animals has emerged as a very public issue that the food industry cannot ignore.
Supervalu and Wild Harvest's cage-free eggs commitment follows a similar announcement that General Mills released early in July.
Food companies pay close attention to public concerns and no company wants to be left behind in addressing these concerns, which are grabbing their attention almost immediately in the electronic information age.
Which brings us to the supply chain. Food processors, wholesalers and retailers rely on supply chain partners that make it possible for them to change their ingredient-related policies – on short notice. Supply chain service providers that can identify products with certain attributes – be they cage-free eggs, sustainably-grown produce or trans-fat-free meat – and verify these attributes have an opportunity to allow companies to commit to the policies they want to adhere to.
The food industry today relies on the capabilities of its supply chain more than ever. By Elliot Maras, 8-6-15