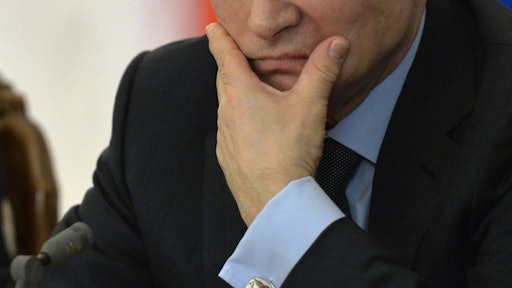 Russia plans to mirror the European Union's decision to extend sanctions by prolonging its food-import ban for six months, according to two people with knowledge of the matter, according to Bloomberg News.
The issue was discussed by government officials in Moscow on Tuesday, one of the people said. Both of them asked not to be identified because the information isn't yet public.
The conclusion was that Russia has already adjusted to the embargo and can maintain it as long as needed, according to the person.
Kremlin spokesman Dmitry Peskov declined to comment. Government spokeswoman Natalya Timakova didn't immediately respond to a request sent by phone for comment.
To read more, click HERE.