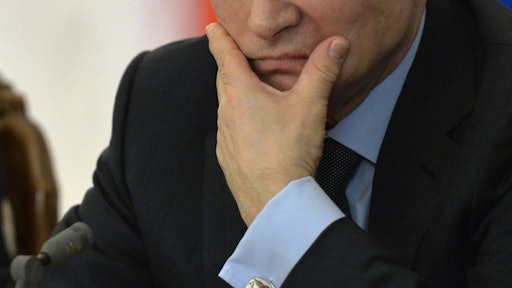 According to a report from Fruitnet, Russian authorities have lifted the temporary ban on some Turkish agricultural imports, which was introduced following Turkey's downing of a Russian jet on the Syrian border last November.
Russian president Vladimir Putin made the announcement this week at the World Energy Congress in Istanbul, where the countries revealed plans to build an undersea gas pipeline to Turkey.
Items that are now exempt from the ban include fresh and dried oranges, tangerines and other citrus, peaches, apricots and plums.
"This is a mutually beneficial solution," said Putin. "Russian agriculture does not produce such products. The arrival of these Turkish products on the Russian market will expectedly slash prices in Russia."
The ban will continue on products such as apples, pears, grapes, strawberries and vegetables. According to Russia Today, Russia's agriculture agency Rosselkhoznadzor will meet and inspect Turkish food companies next week, which many insiders believe will lead to a decision on whether to lift the ban on Turkish vegetables and other products.
To read more, click here.