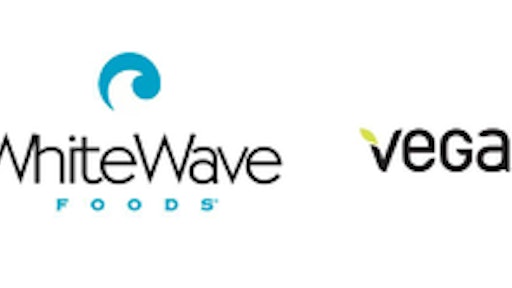 The WhiteWave Foods Co., a consumer packaged food and beverage company in North America and Europe, has agreed to acquire Vega, a provider of plant-based nutrition products, for approximately $550 million in cash.
Vega offers a broad range of market-leading plant-based nutrition products - primarily powdered shakes and snack bars - containing nutrient-dense, superfood ingredients. Vega's products are all plant-based and provide a good source of protein, Omega 3s, fiber, vitamins, probiotics and antioxidants. Vega holds a strong market position in the plant-based nutrition category across Canada and the U.S., with a top-tier retail customer base and loyal consumer following ranging from general wellness-seekers to athletes.
Based in Vancouver, British Columbia, Vega was founded in 2004 by President Charles Chang, and is currently majority owned by Chang and VMG Partners.
With its distinctive product offering and opportunities to extend its line, Vega is in the early stages of its growth cycle. It is also well positioned to capitalize on the favorable plant-based eating trends and upside potential that exist in the fast-growing $8.6 billion nutritional powders, bars and ready-to-drink beverages market, where consumers are increasingly seeking healthy solutions from plant-based offerings. Moreover, this acquisition represents an opportunity for WhiteWave to extend its plant-based foods and beverages platform into nutritional powders and bars, with additional innovation opportunities.
Vega generated net sales of approximately $100 million over the last 12 months, representing growth of over 30 percent on a constant currency basis, and grew at a faster rate on a year-to-date basis in 2015. The transaction is expected to be at least $0.06 accretive to WhiteWave's adjusted earnings per share in 2016, excluding certain transaction and other related expenses, and at least $0.09 accretive to adjusted cash earnings per share, when also excluding acquisition-related intangible amortization.
In 2015, WhiteWave expects a neutral to modest adjusted earnings per share contribution, depending on timing of transaction completion, after excluding certain transaction and other related expenses. Vega's growth momentum, coupled with its attractive margin profile and related financial benefits, make this a compelling investment opportunity for WhiteWave.
"Vega's plant-based nutrition products complement our plant-based foods and beverages portfolio. With its strong brand, high-quality products, and commitment to innovation and sustainability, Vega is a perfect fit for WhiteWave," said Gregg Engles, chairman and chief executive officer of WhiteWave. "The team has built an incredible mission-driven company, which has succeeded by consistently delivering innovative plant-based nutrition products. This compelling, accretive transaction is consistent with our strategy to expand the scope of our business into high-growth and on-trend categories. We are excited to welcome them to the WhiteWave family."
The transaction is expected to close in the third quarter of 2015, subject to regulatory approvals and other customary closing conditions. Following the close of the transaction, Vega will remain headquartered in Vancouver and its senior management team will continue to lead the business.
"As a pioneer in the plant-based movement, we've introduced Vega to a core loyal fan base and we are confident that WhiteWave will provide us with the expertise and resources to further realize our vision of empowering the world to thrive through clean, plant-based nutrition," said Charles Chang, president and founder of Vega. "With WhiteWave as our partner, we now collectively have our sights set on making Vega more accessible to more people."
Brendan Brazier, original formulator of Vega products and a former professional Ironman triathlete, said that he expects the WhiteWave acquisition will help spur more innovation. "We will continue innovating new products that simplify people's lives and assist them in their ultimate vision of optimal health," he said. "We are fortunate to be part of the WhiteWave family."
WhiteWave intends to fund the acquisition under its existing $1 billion revolving credit facility.
BofA Merrill Lynch acted as financial advisor and Haynes and Boone acted as legal advisor to WhiteWave. Moelis & Company and Piper Jaffray & Co. acted as financial advisors and Winston & Strawn acted as legal advisor to Vega.