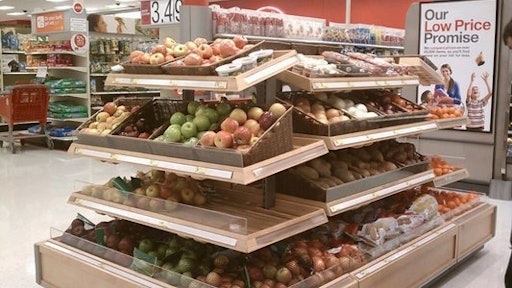 Target Corp has informed top suppliers of packaged foods, such as Kraft Foods Group Inc., that it plans to put less money into promoting their products in favor of fresher, healthier foods, The Wall Street Journal reported on Sunday.
Citing people familiar with the matter, the Journal said the Minneapolis-based department store chain informed several suppliers, including Kraft, General Mills Inc., Campbell Soup Co., Kellogg Co. and others of the plan earlier this year.
That means canned soup, cornflakes, boxed macaroni and cheese and other packaged, processed foods will get less optimal shelf space and promotional signage in its grocery aisles in favor of items such as fancy sauces and oils and granola, the people told the journal.
The move is designed to reflect the changing tastes of Americans looking for healthier options, the report said.
Target representatives could not immediately be reached for comment.
To read more, click HERE.