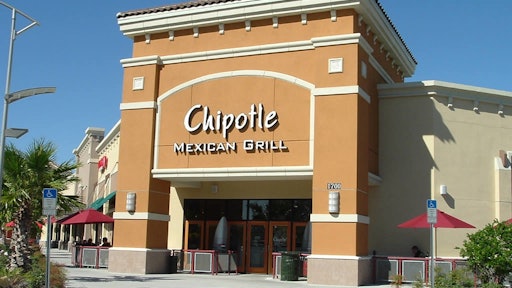 Chipotle's decision to use non-GMO food gives it a competitive edge but also puts greater pressure on the supply chain, said Darren Tristano, executive vice president of Technomic Inc., a Chicago-based research and consulting firm for the food service industry, according to an article in The Denver Post.
"It should take years for the supply chain to meet the increasing needs of Chipotle and other restaurants that currently avoid GMOs and will plan to after this push," Tristano wrote in an e-mail to The Denver Post.
Sourcing enough non-GMO ingredients to supply an 1,800-restaurant chain was no easy task, Chipotle officials said. The majority of corn and soybeans grown in the U.S. comes from genetically engineered strains, officials said.
The first and the biggest "GMO culprit" was soybean oil, which Chipotle used to cook its chips and taco shells and in rubs for its chicken and steak.
"You need oil that's going to have the same properties," said Chris Arnold, a Chipotle spokesman.
Chipotle found that in sunflower oil and started contracting with farmers to grow more of the plant, he said. Chipotle also began using rice-bran oil in other recipes.
The move away from GMO corn took a little longer. The ingredients in key items such as tortillas needed to be adjusted and extra attention paid on how qualities such as taste and texture were affected, he said.
"We've always been motivated in doing these things because they're the right things to do and they've resulted in better-tasting food," Arnold said.
To read more, click HERE.