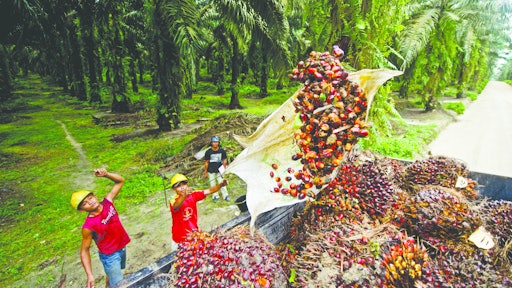 The roster of food companies that want to eliminate palm oil from their products is getting longer. But actually reaching that goal will require an enormous effort across their supply chains, according to The Wall Street Journal.
A McDonald's Corp. announcement in April that a "comprehensive" supply chain sustainability plan will focus on reducing deforestation in its beef, poultry, coffee and palm oil sourcing will provide perhaps the biggest test of companies' ability to trace and eliminate contentious materials from their products.
The fast-food giant joins Dunkin' Brands (Dunkin' Donuts, Baskin-Robbins) and Yum Brands Inc. (KFC, Pizza Hut, Taco Bell), in pledging to source only sustainable palm oil. It's part of a broad, new effort by food providers to target ingredients to meet demands from health- and socially-conscious consumers.
Just this month, Chipotle Mexican Grill Inc. said it would stop using genetically modified ingredients in its fast food restaurants. And PepsiCo Inc. announced it would drop the artificial sweetener aspartame from Diet Pepsi.
To read more, click HERE.