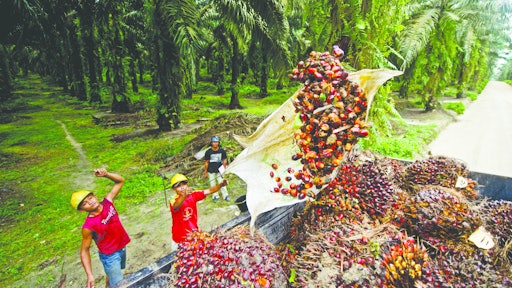 Mondelez International laid out new milestones and requirements for suppliers to work toward a sustainable supply of palm oil as part of its updated palm oil action plan.
Key new provisions require suppliers to map and assess the risk for all supplying mills on the Global Forest Watch (an interactive on-line forest monitoring and alert system); provide assurance that no deforestation occurs on their own concessions and exclude third-party suppliers who do not immediately cease deforestation; and work with recognized third-party experts to protect labor rights.
"Our suppliers have done great work to align their policies and make their palm oil more traceable, but more is needed to drive real progress on the ground," said Walter Nobles, vice-president of global raw materials for Deerfield-based Mondelez International. "So we're asking them to improve practices across their entire operations and engage their third-party suppliers — who supply much of the oil they trade — to implement the same practices.
To read more, click here.