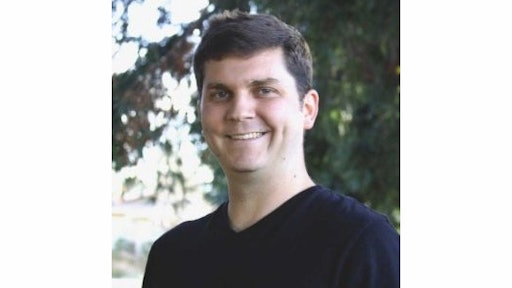 It's no secret that food waste is a mounting problem in the U.S. In 2010 31 percent—or 133 billion pounds—of the 430 billion pounds of the national food supply went uneaten, according to the U.S. Department of Agriculture. Several companies and organizations are innovating to develop new tools and approaches to solve our food loss problem. Here are nine of the most notable ones:
1) Reusable shipping vessels. After working with design consultants at RKS to create a more efficient solution for made-on-demand, direct-to-consumer food delivery, FreshRealm developed a first-of-its-kind temperature-controlled and reusable shipping vessel. Unlike other available shipping options, the vessel delivers food two days after it's made and keeps that food cold at 40 degrees F for 40 hours without any electricity or consumables.
2) Redirecting food in-store. Food Star partners with retailers to redirect food in-store before it will be wasted. Through flash sale emails, shoppers are notified of limited-time produce sales events where they can buy at extreme savings. After the event, any unsold perishables are directed to composting instead of landfills.
3) Automated food-waste tracking systems. LeanPath seeks to replace the food industry's inefficient "paper and clipboard" approach to waste management with a fully automated food-waste tracking system.
4) Using anaerobic digestion to turn food waste into energy. Feed Resource Recovery has designed and implemented a zero-waste solution for the food industry that leverages customers' existing transportation and distribution systems to generate clean, sustainable power for onsite operations—reducing emissions and saving millions of dollars on waste-removal costs. In nature, wetlands use anaerobic digestion to purify the earth's wastewater. Feed uses this natural process, along with technology and optimization advancements, to cleanly and efficiently convert the carbon in organic waste into a renewable natural gas. Similarly, Waste Management, Inc. collects food scraps from restaurants, grocery stores, hotels and food processing plants, takes them to a company facility in Carson City, Nev., and grinds them into a slurry. That liquid is taken to a wastewater treatment plant, where it is mixed in with sewage—one part food waste to nine parts human waste—and processed in an anaerobic digester. This results in a biogas that can be burned as fuel.
5) Leveraging food waste for fertilizer. California Safe Soil provides a full-cycle process that helps supermarkets recycle their organics, improve store hygiene and reduce costs, while also helping farmers save money, increase crop yield and reduce nitrate runoff. The company's fertilizer product mechanically grinds and heats food collected from supermarkets, then processes it through enzymatic digestion to obtain a liquid that is pasteurized, screened, stabilized and homogenized to an average particle size of 26 microns.
6) Cutting food waste with consumer apps. Apps such as Green Egg Shopper allow consumers to save food and money in three steps. First, users create a shopping list starting with a new or archived list. They can plan the quantity of food by viewing previous lists, as well as check prices at which items previously were bought. Second, users "tick off" items in the list while shopping, or set "Use by" date for perishables. Setting "Use by" automatically ticks off the item in the list. Third, users can view a list of items near expiry, and check the "Use Me Now" list before planning meals.
7) Delivering groceries via drone. Amazon.com CEO Jeff Bezos said the goal for the company's fresh grocery business is to expand to more cities and eventually use drones to deliver packages. It will take years to advance the technology and for the Federal Aviation Administration to create the necessary rules and regulations for this to become mainstream, but this could prove to be a great technology for reducing waste by rapidly delivering groceries.
8) Targeting post-harvest waste. The Post Harvest Project looks at food waste before it hits supermarket shelves by working across the public, private and non-profit sectors to improve harvest-to-plate food preservation in low and middle-income countries. The organization selects a commodity or small group of commodities and begins a holistic assessment of food waste throughout the supply chain within a country or region. It then identifies problem areas where industry, technology and/or training could reduce waste and ensure partners meet the needs identified in the assessment.
9) Helping charities reclaim food waste. Food Cowboy helps food charities look and act more like supply-chain companies by helping truckers and other donors search for them by location, operating hours, storage capacity and even loading dock type. It also can handle scheduling and communications so transfers happen as efficiently as possible, as well as streamline charitable donation paperwork so donors can get tax benefits.
Mike Hower is a writer focusing on sustainable business and public policy. This article was reproduced in part with permission from GreenBiz, an organization that advances the opportunities at the intersection of business, technology and sustainability.