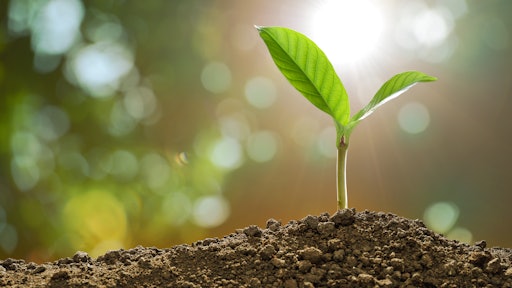 Getty Images
While the U.S. economy is running hot, it is still very much in the grips of the pandemic, and has steadily shifted from curtailing demand to derailing supply chains, according to a new study from CoBank.
"Supply chain snarls are likely to persist well into 2022, and so will elevated inflation," says Dan Kowalski, VP of CoBank's Knowledge Exchange division. "The latest producer price index data for August was up 20% year-over-year, while the consumer price index increased just 5.2%. So, it's clear that many businesses are passing only a small portion of those cost increases on to the final consumer. We expect that will change in the months ahead and many businesses will raise prices."
From CoBank:
Rapidly rising input costs and product shortages are hitting agriculture particularly hard, as ag commodity prices have flattened and inflation compresses margins. However, robust exports have kept much of agriculture in the black. The USDA currently projects that China will import $39 billion of U.S. ag products in 2022, up from an estimated $37 billion in 2021. While that forecast looks promising, success will be more dependent on prices remaining high as volume is likely to fall.
The U.S. fuel ethanol sector saw mixed performance during the past quarter as production fell but operating margins increased dramatically.
Returning demand from the foodservice sector led to extraordinary strength in the U.S. meat and poultry complexes throughout the summer. And, foreign demand for U.S. animal protein has remained robust.
Strong consumer demand for chicken breast meat and wings, combined with improved export demand resulted in a continuation of historically low ending stocks. Freezer inventories of broiler meat at the end of August were reported to be down 3% from July, and 20% below prior year. Beyond labor, hatchability remains a major constraint to chicken production growth. Weekly incubation rates have been reported at 3-5% higher than a year ago, yet harvest is down 1% from last year.
The U.S. beef industry continues to benefit from elevated domestic demand and extraordinary foreign demand. U.S. beef exports are on pace to hit record levels for 2021, with Korea up 17% in volume through July, and China up 137% compared to 2020.
Despite the congestion in the global supply chain, exporters continue to move big volumes of U.S. dairy products, particularly milk powder and cheese to Mexico and Asia.