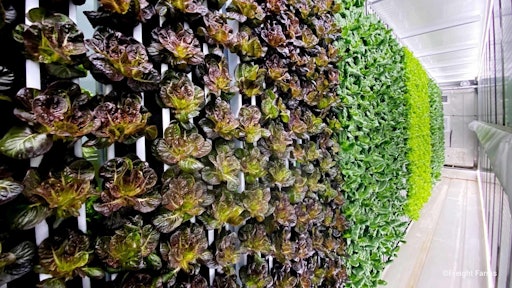 Freight Farms
Freight Farms unveiled Greenery S, a new container farm that combines specialized space, light, air, water and control systems to make it possible to grow food anywhere in the world.
"The Greenery S brings an entirely new level of design, control, robustness and ease of use to our already industry-leading growing platform. It is built upon the technology we have developed over the past ten years while introducing a fresh suite of features. This farm is not just a refinement of our past models – it redefines what it means to be a farmer," says Freight Farms co-founder and COO Jon Friedman. "With the Greenery S, we hope to further simplify the process of farming to make the profession as accessible as possible to people around the world."
From PR Newswire:
Of all the Greenery S features, the most notable are the re-imagined workspace, the enhanced farmhand automation software and the dynamic new proprietary LED technology.

The Greenery S is built with the same specifications as a standard 40-foot shipping container, making it possible to bring and install the farm in any location.