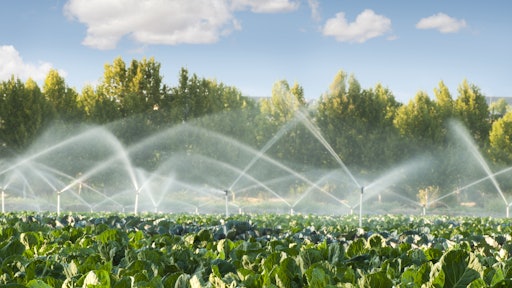 stock.adobe.com
Cargill and Sysco are partnering with the National Fish and Wildlife Foundation to help ranchers in Texas, Oklahoma, New Mexico, Kansas and Colorado to address climate change and improve wildlife habitat and grasslands by creating a sustainable beef cattle grazing effort. The companies will provide $5 million in funding in order to accelerate the implementation of sustainable grazing practices over the next five years.
"This new collaboration between Sysco, Cargill and NFWF will bring vital financial and technical resources to the ranches of the Southern Plains, a region with incredibly productive grasslands, wildlife and a rich heritage of family ranching," said Jeff Trandahl, executive director and CEO of NFWF. "Public-private partnerships are the key to helping agricultural producers voluntarily improve their operations while also enhancing natural resources. Both Sysco and Cargill recognize the responsibility that comes with their scale, and the importance of leveraging their experience and resources to further drive sustainability in the industry."
The sustainable grazing practices that will be implemented during this trial will improve soil health and protect from erosion, promote biodiversity, increase carbon storage and safeguard the livelihoods of ranchers.
"The Southern Plains Grassland Program is a model for the impact possible through cross-industry collaboration. It's the level of impact that, at Sysco, we understand is critical to protect and preserve the environment for future generations," said Neil Russell, Senior Vice President, Corporate Affairs, Chief Communications Officer, Sysco. "The threat posed by climate change is a collective challenge, and together we can drive action to address this challenge."
With the commitments from

Sysco

and

Cargill

today, the Southern Plains Grassland Program has the potential to sequester up to 360,000 metric tons of carbon per year, or the equivalent of removing 78,000 passenger vehicles from the road in one year.
Grants awarded by NFWF through the Southern Plains Grassland Program will strengthen the resilience of ranching communities by scaling up the implementation of rancher-led sustainable grazing practices.
This collaboration supports

Sysco's

goal to partner with its major beef suppliers on sustainability projects that will result in positive impacts in the beef supply chain, from the ranch all the way to the consumer.
This collaboration also supports

Cargill's

BeefUp Sustainability initiative, which seeks to reduce greenhouse gas emissions throughout the company's North American beef supply chain by 30 percent by 2030.