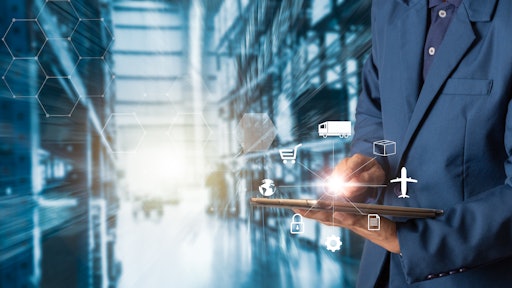 Getty Images
Generix Group and DDS announced plans to merge their companies, solutions and expertise to offer an end-to-end offering that provides a 360-degree view of the supply chain.
"Combined, we become an international leader in all Supply Chain segments, linking them together to create maximum value for our customers, benefiting their organization, their execution capabilities, their data analysis and, ultimately, their corporate responsibility," says Aïda Collette-Sène, president and CEO of Generix Group. "Fully focused on our customers' business expectations, massive technological evolutions are underway for each offer to become a key reference and, above all, a preference for our customers. They are fully involved in our research to ensure optimum efficiency and perfect use of our solutions, notably via an international community of customers. As a result, they will benefit from an unprecedented investment in R&D, with increased capacity to integrate the new solutions into a true 360-degree portfolio."
"The combination of Generix and DDS expertise creates a unique supply chain execution offering, capable of meeting all our customers' efficiency, resilience and sustainability challenges. And for DDS, it's both recognition of the leadership position it has acquired in the TMS market, and a tremendous opportunity for acceleration," says Jérôme Bour, chairman and CEO of DDS.
Key takeaways:
This merger gives rise to a pool of solutions and expertise in transport flow management, and more generally, management of the supply chain. The new functional coverage is multimodal, inland and overseas. This unique value proposition is aimed primarily at shippers and service providers, who will manage all activities using DDS and

Generix Group

solutions.
Customers of both companies will benefit from a 360-degree, omnichannel and collaborative offer to manage their entire supply chain "from cargo to fridge."

Generix Group

and DDS together have nearly 2,000 warehouses handling 600 million pallets a year, manage 1 million transport operations and process 2 billion EDI messages and half a billion electronic invoices every year.