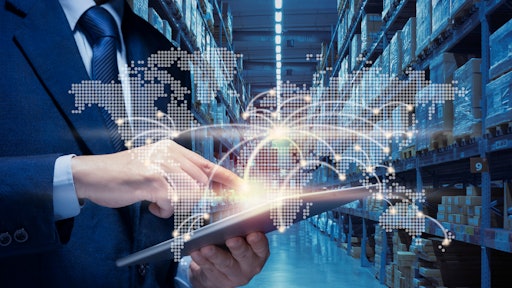 somchaisom AdobeStock_414129596
The food supply chain remains in a precarious and cautious state of affairs, having yet to return to pre-pandemic standards. As companies have struggled to get fully up to speed post-pandemic, material and resourcing challenges continue to be critical pain-points. Amidst the turbulence, high costs complicate and heighten consequences. Food prices continue to rise, and data from the Bureau of Labor Statistics notes that the Consumer Price Index for food increased by 6.5% in August 2023 compared to the previous year; while in the last 12 months, the food at home index rose 2.4%.
These issues are not novel. A CNBC survey found that over 50% of supply chain managers do not expect supply chains to return to normal until 2024 or after. So far, the limited capacity of functionality has remained true. Beyond the majority that felt cautious about this year, another 29% predicted recovery either in or after 2025 or never. Top challenges cited in the survey included material availability, a lack of skilled workers, and reduced warehouse space because of rising inventories. With less visibility and available labor, manufacturers continue to be plagued with inefficient supply chains.
A lack of supply chain visibility lies at the center of it all. Manufacturers must be proactive in their search for clarity, as transparency provides insights that inform actions focused on improving the bottom line. In this difficult time, embracing technologies that afford insight into warehousing, inventory, and the organization's supply chain can be a crucial differentiation. While it can feel counter-intuitive in "down" times, investing amidst the current economic challenges is essential to positioning manufacturing organizations for future growth and competitive differentiation in the long term.
Gateway to warehouse visibility
With supply chains and business operations continuing to face challenges, food manufacturers are searching for a way to breathe transparency into their businesses. Looking at what tools can be adopted in-house positions manufacturers to take control over their own supply chain woes. For example, an enterprise resource planning tool (ERP) with a built-in warehouse management system (WMS) can help provide complete visibility into inventory through real-time data access and centralized management.
A WMS brings value to companies by managing the operations of a warehouse or distribution center, including inbound, outbound, and inventory management processes. For food and beverage manufacturers with specific process manufacturing needs, a WMS system can streamline operations by increasing accuracy, reducing variance, automating procedures, ultimately improving management's visibility. With better data recording and more accurate figures, inventory management becomes much easier. Tracking assets throughout their life cycle and utilizing barcodes for efficient inventory management enable stronger supply chains that help organizations take back control. It never hurts to be more informed. The ability to quickly develop reports on inventory management and warehouse operations means visibility into inventory availability, stock levels, demand forecasting, movement history, and quality control status. These reports and analytics enable food and beverage manufacturers to make informed decisions and optimize warehouse processes.
What WMS looks like for food and beverage manufacturers
Making the leap from legacy technologies to the cloud can be intimidating, especially in the current economic climate. In reality, the consequences of not having supply chain visibility are much scarier, and food and beverage manufacturers are already making the transition.
Cloud-based ERP solutions with intuitive WMS can make a significant difference. Take for instance a company that needed an ERP solution that provided formula tracking, inventory control, demand planning and report generation tools. Having data accessible through a single source of truth meant informed decision making in minutes instead of hours, or worse, days. This ultimately meant eliminating Saturday production schedules while keeping up with demand.
Similarly, another company needed a way to become more efficient, as prior to an ERP they were producing unnecessary waste. Through the ERP solution, this company could fine tune material purchases to match production needs, sales forecasts, and production schedules. As a result, they scaled inventory variance down to $90,000 in the first year, and now has inventory variance between $1,800-$2,500.
Investing now to position advantageously
In difficult times, it is a common sentiment among manufacturers to contract spending and try to weather the storm with the current tools at their disposal as opposed to investing in new ones. With supply chain issues ongoing, this is a risky option. Failing to innovate now can set manufacturers behind the competition. Instead, proactive investment in visibility tools not only helps to improve supply chain management but will continue to pay dividends down the line. The risk truly lies with failing to innovate.