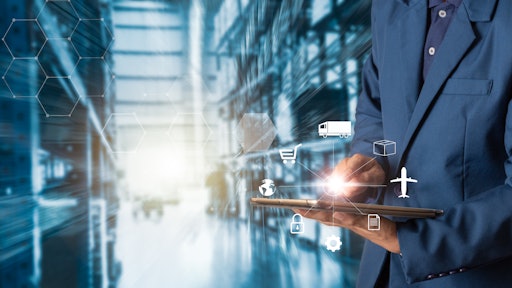 Getty Images
It's an IT modernization version of the age-old chicken and the egg dilemma. Companies looking to implement or modernize enterprise resource planning (ERP) systems are asking themselves the question of which comes first: the ERP or the integration?
Getting the right answer is high stakes for the enterprise. Companies of all kinds – and especially those in rapidly transforming sectors such as industrial farming and green energy – are aggressively pursuing ERP modernization to be more agile and resilient with operations. Yet as these ERP implementations become more advanced, significant challenges can arise with customization, coordination of project teams, phased rollout and other implementation factors.
Ultimately, the need to navigate such challenges is why we actually do have a definitive answer to the ERP/integration conundrum: integration must be addressed first. In fact, research found 24% of companies lost $500,000 or more to integration issues, and the number of firms losing over $1 million a year has gone up 40% in the past year.
Let's take a closer look at some the reasons behind this, and why having an effective integration platform in place is essential to success in modernizing ERP today.
Not your father's ERP: Why postmodern ERPs today need an integration platform
Ironically, the concept of ERP was born from the need for better integration. By the time Gartner coined the term in the 1990s, organizations had been cultivating the approach of establishing a single integrated database to better manage applications for several years. The logic behind this effort was that if you could build applications around the database, then there would be no need for integration.
Over the years, however, ERPs themselves have become more complex as they grow enterprise-wide to cover most aspects of a company's supply chain and manufacturing functions. In the process, today's ERPs have become bloated and difficult to manage – often with hundreds or even thousands of relational tables.
In the postmodern ERP world, the core ERP itself is very simple and a more service-centric, modular and out-of-the-box deployment – one that's complemented by many additional applications that can be added on as needed to provide specialized functions. Against this backdrop, if an organization implements or modernizes an ERP today without having the right integration strategy, they are potentially boxing themselves in to an architecture that is likely to be too tightly coupled with the core ERP.
The upshot is that any advanced, enterprise-grade ERP modernization effort today is complex enough to require an integration process of its own!
Powerful benefits from ERP integration
The postmodern ERP is a complicated system of core and specialized applications covering the gamut from transportation, warehouse and order management to customer relationship management, marketing automation and human capital management. This affords flexibility to mix and match the core ERP with a curated set of specialized applications tailored for specific business functions. But this flexibility also necessitates an enhanced focus on integration.
Addressing integration first gives organizations the ability to squeeze the most leverage from the out-of-the-box functionality inherent in the ERP. Companies gain more flexibility when it comes to selecting which specialized applications to invest in and how to configure them. This is a powerful control position to be in as the number and variety of B2B software-as-a-service (SaaS) applications continues to proliferate.
A modern integration platform already in place before an ERP migration can also minimize or even eliminate operational disruptions along the way as systems go live. Integration before ERP also makes ongoing upgrades easier and less complex. And the integration platform expands configuration options so the organizations can derive the most value from the built-in benefits of whatever ERPs are selected and added to enterprise systems.
With specialized applications from the cloud, firms can leverage software, let users configure changes and replace applications as needed. This means minimal customizations and fewer headaches from having to customize a monolithic traditional ERP to meet changing business requirements or drive user adoption. In addition, integration of functions such as order management and material planning can be tight when needed and loose for other functions. All of this helps drive measurable improvements in business outcomes. A postmodern ERP strategy can deliver greater business process improvement faster than an ERP suite alone, and frees up IT resources to focus on enabling innovation instead of maintaining bloated and monolithic legacy systems.
Conclusion
Modern integration platforms are essential for managing increasingly complicated ERP systems of core and specialized applications – especially given that most ERP modernization initiatives are multi-year projects with a phased rollout. The overall value of having an integration strategy continues to accumulate over the long term in the form of timelier, on-budget achievement of milestones. With an integration strategy in place upfront, ERP modernization can achieve more success for the enterprise with each phase as time-to-market goals and other KPIs are met and exceeded.