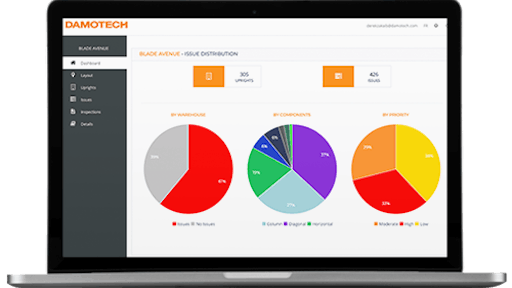 Damotech
Damotech, North America's leading rack safety partner, is pleased to announce key rack safety initiative this year at MODEX 2020.
Since rack safety is a growing concern among warehouse operators, Damotech has created a software to help them manage pallet rack inspections and issues more efficiently. This innovative platform serves as a centralized solution to keep all documentation related to racks, up to date. It facilitates the sorting and reporting of deficiencies found during a conformity inspection of the racking systems. It ensures consistency in reporting across multiple facilities and the cloud-based software can be accessed from anywhere, on the web.
It's the ideal solution for multi-warehouse operations and an integral part of any rack safety program.