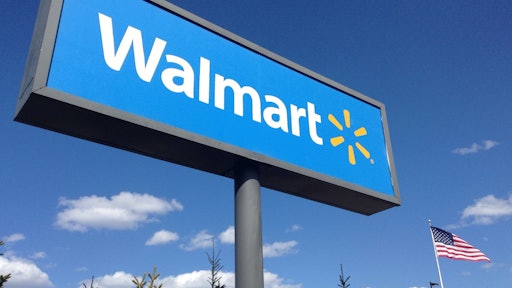 Chain Store Age reports that Walmart has opened its first small-format supermarket in Shenzhen, China. The new store is designed to deliver an integrated online and offline experience, with an emphasis on fresh foods, quick delivery, value and convenience.
According to the publication, the space carries more than 8,000 items and has a localized assortment strategy tailored to the community. The layout of the store enhances shopper convenience by having chilled vegetables, fresh fruit and frozen foods given prominence and prices are kept up to date with electronic price tags.
At least 90 percent of the store's inventory is available online, Chain Store Age reports. The high-tech stocking system allows associates to locate products on shelves and fulfill orders by the fastest product-picking.
Even though the store is technologically advanced by offering "Scan & Go" check out, it still offers traditional check out procedures. However, during the store's pilot, Walmart found that one in five customers chose to use the Scan & Go method. According to Chain Store Age, 50percent of customers chose online ordering, Scan & Go or self-checkout during the pilot period.