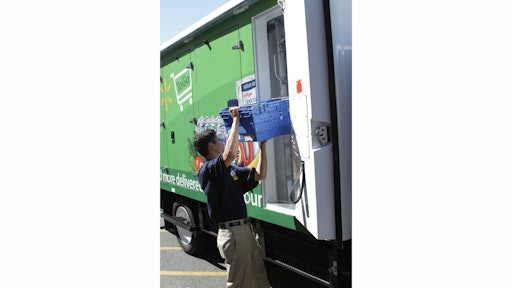 With online sales up 24 percent in its fiscal second quarter from the prior quarter, the mass merchant says its e-commerce business will grow 25 percent, instead of 30 percent, in its fiscal year ending Jan. 31, 2015, according to Internet Retailer.
The web sales of Walmart Stores Inc. grew 24 percent in its fiscal second quarter ended Aug. 2, down from 27 percent growth in the first quarter. The mass merchant announced on a conference call with investors that it is now estimating web sales growth of 25 percent for the fiscal year, down from its original estimate of 30 percent growth. Walmart's current fiscal year ends Jan. 31, 2015.
"Although we are slightly revising our e-commerce sales growth to 25 percent for this year, we continue to be very encouraged by the progress we are making on our strategic goals," said Charles Holley, chief financial officer, on a second quarter earnings call with investors, according to a transcript from Seeking Alpha
Globally, Walmart's web properties saw high growth. The web sales in Canada and Argentina grew by triple digits,  and double digits in Brazil, Mexico and Chile. In China, Yihaodian—the company's e-commerce platform there—grew traffic in the second quarter by triple digits. Net sales grew by double digits. E-commerce sales in the U.S. and the United Kingdom also grew by double digits.
To read more, click HERE.