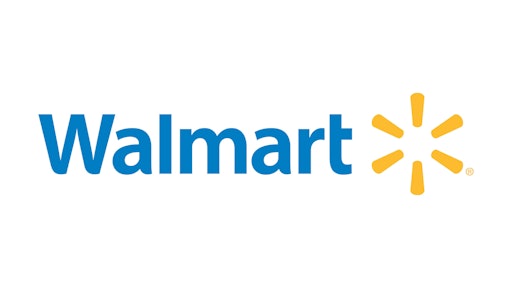 Walmart is experimenting with digitizing its physical stores in order to manage them more efficiently, keep costs under control and improve the shopping experience.
It's its Intelligent Retail Lab location in Long Island, thousands of cameras suspend from ceiling, combined with other technologies, such as sensored shelves, which will help workers quickly replenish products or fix other problems.
In addition, the technology will also spot spills, track when shelves need to be restocked and know when shopping carts are running low. Cameras will determine how ripe a banana is from their color and workers will get an alert on their phone if it needs to be replaced.
More than 140 million U.S. shoppers visit a store in person or online per week. By scaling new technologies at its stores, the retailer hopes to lower prices and improve the shopping experience.
The cameras don't recognize faces, determine the ethnicity of a person picking up a product or track the movement of shoppers. There are signs throughout the Long Island Neighborhood Market that educates shoppers on how the technology is being used as a lab. Walmart is ensuring to protect shoppers' privacy and that there will be no cameras at the pharmacy, front of the rest rooms or in employee breakrooms.
Walmart is embracing the labs in stores as a way to better understand the real ways that technology affects customers and workers. The company has made a point to not hide the technology and education kiosks throughout the Neighborhood Market. Shoppers can also look through a glass enclosed data center at the back of the store that houses all the equipment needed to process data.