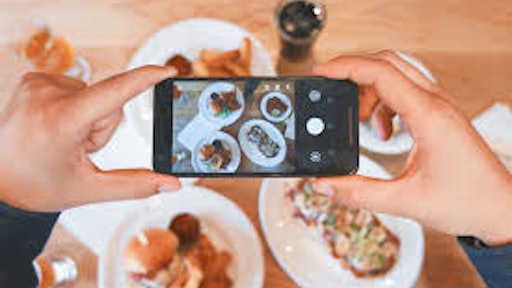 Instagram isn't just a place where you can look at and post pictures of food. With a new feature, users will be able to order food straight from a post, the Milwaukee Journal Sentinel reports.
the photo-sharing app announced that it would be adding "take action" buttons to its business accounts.
Without ever having to leave Instagram, people can order food or make a reservation with the new buttons that show up in the business' contact section. The action buttons then connect to third-party vendors. 
According to a study done by Hootsuite, Instagram users under 25 years old spend 32 minutes on the app per day, while those over 25 spend 24 minutes per day. The study continues saying that 80 percent of users follow at least one business account and 70 percent of users are more likely to make mobile purchase. After receiving their purchases, users take actions and post the results of what they received, causing people to click on the brand that the user is talking about.
This would create an advantage for food businesses on the social media platform who are trying to cater to the millennial generation and compete with the ever-growing presence of Amazon. 
According to the Milwaukee Journal Sentinel, more than 273 million posts have been marked with the #food. 
Vendors that are included in the take action so far include, Acuity, Atom Tickets, Booksy, ChowNow, Eat Street, Eventbrite, Fandango, GrubHub, MyTime, OptenTable, Reserve, Restornado, Resy, SevenRooms, StyleSeat, Tock and Yelp reservations.