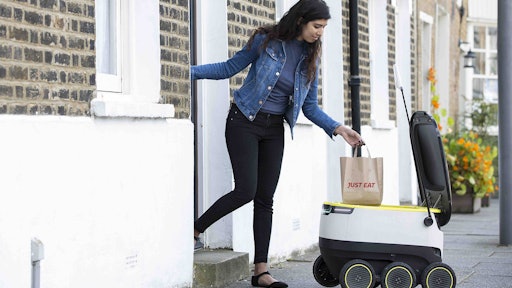 The on-demand restaurant delivery service DoorDash will begin using robots to deliver food this week, following an extensive trial period.
Last January, DoorDash, as well as the courier service Postmates, announced a partnership with the robotic delivery developer Starship Technologies. Both startups began testing robot deliveries using Starship Technologies' ground-based, semi-autonomous robots, with DoorDash conducting trials in Redwood City, California.
Now DoorDash will roll out six delivery robots for use in California on Thursday, with plans to expand across the United States, BuzzFeed reports. They will reportedly transport food from restaurants to customers for journeys that are between 1 and 2 miles.
To read the full original article, please click here.