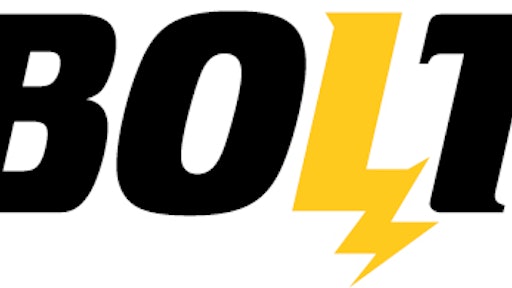 NASHVILLE, Tenn., Jan. 12, 2016 – For those fleets and carriers hauling perishable food that must meet a new federal regulation requiring the prevention of cross-contamination in between loads and the constant monitoring of load conditions during transit, BOLT System offers a fleet management solution to help them meet those new requirements.
Federal regulation enacted earlier this year will soon require carriers to constantly monitor temperatures inside refrigerated and non-refrigerated trailers and vans when they haul certain perishable food for human or animal consumption. Among other things, the sanitary transportation rule will also require bulk food haulers to clean after each trip any trailer surfaces or equipment that come into direct contact with food so that the next load isn't contaminated by possible allergens. The carriers must also be capable of exchanging information with shippers about prior cargos. Carriers must also keep copies of their compliance records for up to 12 months, providing enforcement officers immediate access to data for the last six months.
Large carriers with revenues in excess of $27.5 million and private fleets with more than 500 employees must meet the new sanitary transportation requirements by April 6, 2017. Smaller carriers will have another year to come into compliance.
"BOLT System is one of the few fleet management systems if not the only one that currently offers carriers a level of cargo monitoring and record keeping that meets these new requirements," said Jerry Robertson, chief technology officer for BOLT.
"When we started developing our fleet management system more than 10 years ago, we worked on providing our fleet customers the ability to monitor and track cargo and provide that information to their shippers in real-time while it's in transit," he added. "That's how we're far ahead of many of our competitors in providing fleets and carriers a way to meet the sanitary transportation rule."
The sanitary transportation rule is one of seven new federal regulations enacted to prevent certain food products from being spoiled by high temperatures or cross-contaminated with allergens from the time they're manufactured or processed to the time they're delivered to grocery stores and restaurants. Some food products, such as raw agricultural commodities, fully contained food such as canned items, and milk products already regulated under other rules, are exempt. The U.S. Food and Drug Administration adopted the rules earlier this year to enforce the Food Safety Modernization Act, which Congress approved and President Obama signed into law in 2011.
The Food Safety Modernization Act also required shippers and warehouses to have food safety plans drawn up earlier this year identifying the steps and procedures they will take to ensure the integrity of their manufacturing, processing and storage facilities. As part of those safety plans, they are also required to identify what steps must be taken to secure their transportation operations and provide them to their carriers.
"Carriers both large and small may be surprised to learn that if their van bodies or trailers have separate compartments for refrigerated and frozen items, the refrigeration units on their trailers may not be able to monitor each compartment," Robertson said. "As a result, they may have to replace them much sooner than expected. Non-compliance could result in the loss of an entire shipment if an enforcement officer takes a reading in the middle of the van or trailer and finds a higher temperature than allowed."
This could be a particular problem for fleets whose trucks make multiple stops since each time the door opens, the temperature can rise several degrees or more.
While the FDA will be the primary agency responsible for enforcement of the sanitary transportation rule, trucking companies could eventually see stricter enforcement as state DOT inspectors receive training and become more familiar with the requirements, Robertson said. However, for fleets the pressure to come into compliance with the new regulation may likely come from another source – their shippers, he added. Since shippers are ultimately responsible for their products throughout the entire supply chain, they will likely require carriers to make any necessary changes to bring themselves into compliance or risk losing their business to those carriers who can.
"There's no doubt that for smaller trucking companies the burden of complying with the sanitary transportation rule will be more difficult as they replace their older equipment," Robertson said. "But once they do have refrigeration units that can monitor multiple temperature sensors and send that information electronically, BOLT System will make it much easier for them to provide inspectors or shippers up to 12 months of compliance data. And they will have ready access to it on any Internet-capable device."
About BOLT System
BOLT System is a web-based transportation and freight management system that integrates driver monitoring, IFTA fuel tax reporting, routing, mileage tracking and auditing, automated dispatching and gathering data to complete driver payrolls. BOLT System's staff consists of seasoned transportation personnel with extensive experience in dispatch, fuel management, supply chain management, and maintenance. The company's executive management team has extensive senior and executive management experience with IBM, Oracle, and Schlumberger.