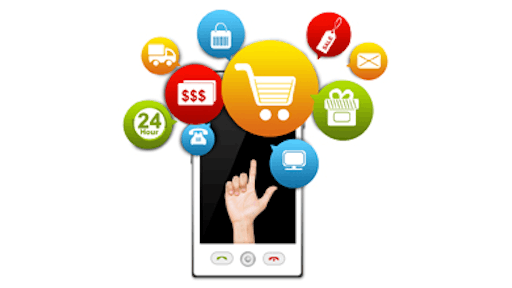 Mobile ordering is becoming a critical piece of many restaurants' plans because of what it can bring in improved sales, according to The Chicago Tribune. Customers spend more and visit more often, on average, when they're using a phone to order their food.
The first restaurants to make mobile a big part of their business were the ones that rely heavily on delivery: pizza makers. At Domino's, you can order just by texting an emoji of pizza or opening their app; no clicking required. Pizza Hut and Papa John's have made big advances, too, and all three credit about half their sales to mobile orders.
Starbucks launched mobile pay through its app a year ago, and it now accounts for about 5 percent of sales, Chief Financial Officer Scott Maw said at a conference last week. That jumps to 20 percent of transactions at peak times at several hundred of its urban stores. It expects that number to accelerate quickly in the near future, as customers get more comfortable with the technology. A quarter of Starbucks' customer payments already are made with its smartphone app.
In June, Dunkin' Donuts debuted mobile ordering nationwide and Chick-fil-A launched a new app with mobile ordering capabilities. Taco Bell has had mobile ordering capabilities on its app since 2014, but sister company KFC doesn't offer it. McDonald's, the world's largest burger chain, has been testing its own mobile ordering system since the spring and has said that digital initiatives are a big priority in the near future.
Among fast-food restaurants, the frequency of customer visits increases by six percent and average spending per visit rises by about 20 percent when technology is used to place an order, according to a Deloitte survey released this week. Visits tend to increase because technology makes it easier to repeat an order automatically, while repeat orders of custom or upgraded drinks lead to increased sales.
To read more, click here.
Editor's Insight: Mobile ordering will strengthen fast food chains' dominance of the foodservice industry and will also give the sector a boost against other food providers. The fast food chains have invested more aggressively in social media marketing and their supply chain logistics than other food industry sectors, and it is paying off for them. Other advantages fast food chains enjoy over competing channels of trade include fewer SKUs, more aggressive promotions, better management of limited time offers, and more advanced customer engagement initiatives.
Traditional food retail, meanwhile, faces market erosion from pure-play e-commerce players such as Amazon. Food retail has a lot of ground to cover in addressing the challenges it faces in improving its omnichannel fulfillment capabilities. The September issue of Food Logistics explores these omnichannel challenges. 9-13-16 By Elliot Maras