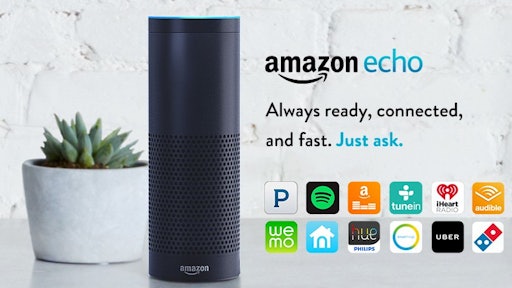 Amazon is moving closer to a world where shopping online is as simple as uttering a word, according to PCTech Magazine.
Amazon said that Alexa, the digital voice assistant residing inside the company's Echo smart speaker and Fire TV, can now be used to order tens of millions of items — from sunscreen to batteries to chocolate — by simply asking.
To order through Alexa, ask the virtual assistant for a product and Alexa will suggest something that ships with Prime and then spits out the order total. Simply say "yes" to buy it. Products purchased using Alexa qualify for free returns.
Alexa previously was limited to reordering items someone had already purchased or recommending company-selected printers or laptops through a service called Amazon's Choice. All the items now available for purchase must be eligible for Prime, Amazon's membership service that includes unlimited two-day shipping. New items are being added daily to the list.
To read more, click here.