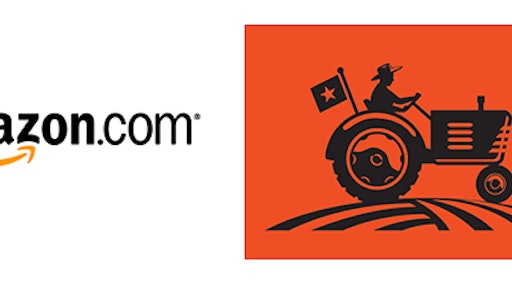 Amazon has rolled out its new Farmers Market Direct program in Southern California, in partnership with Fresh Nation, an online food delivery service based in Stamford, Conn., that launched in 2013, according to The Los Angeles Times.
Fresh Nation has begun delivering farmers market products through Amazon in Los Angeles, Orange and San Diego counties. Amazon is trying the service first in the Southland and will expand to New York City in a few weeks before deciding whether to roll it out elsewhere.
Fresh Nation is the brainchild of Tony Lee, who took a break from a career in e-commerce to manage a farmers market in his hometown of Danbury, Conn., and then fell in love with the business. Lee said he spent about a year creating a huge database of farmers markets and vendors across the country, which provided the backbone to the start-up's supply chain.
http://www.latimes.com/business/la-fi-amazon-farmers-markets-20150901-story.html
Editors Insight: This Amazon offering, while currently only available in Southern California, makes shopping from farmers markets easy. The website is user friendly and there is a large abundance of fresh food from farmers markets to choose from.
Grocery e-commerce is growing much faster than many people in the food industry realize. There are many grocery e-commerce websites, and more are on the way. Once consumers get in the habit of using these websites, they will not go back to visiting brick and mortar stores on a regular basis. But this does not spell the end of brick and mortar stores.
This month's Food Logistics explores the emerging omni-channel marketplace. For supply chain players, the omni-channel is about providing continuity of experience across offline and online channels. Traditional brick-and-mortar retailers that adapt to the omni-channel reality have a promising future. While "pure play web" merchants have created new shopping opportunities for consumers, the brick and mortar retailers possess the infrastructure needed to support e-commerce.
Amazon's partnership with Fresh Nation is one of many examples of how traditional food merchants are able to use Internet-based technology to become omni-channel merchants. 9-3-15