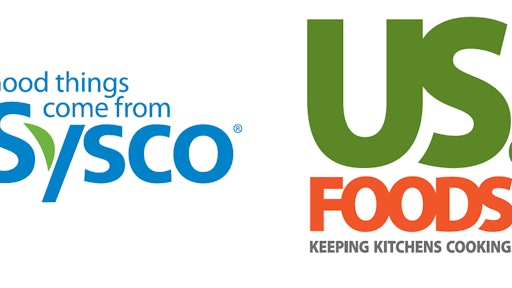 Sysco Corp. said quarterly profit fell 71 percent, hammered by $430 million in costs related to its abandoned acquisition of rival US Foods Inc., though earnings otherwise rose., according to The Wall Street Journal.
Houston-based Sysco, the nation's largest distributor of food and other supplies to restaurants and cafeterias, has been piecing together a new growth strategy after dropping its $3.5 billion plan to buy US Foods, following a June ruling by a federal judge effectively blocking the deal on antitrust grounds.
Chief Executive Bill DeLaney said Monday that after a year-and-a-half of investing time and money into integration efforts for that planned deal, Sysco has shifted its focus to smaller acquisitions, internal cost-cutting and updating its product assortment and technology to compete with rivals that have more natural and organic items and better online ordering.
"We continue to look for acquisitions," DeLaney said on a conference call. "Both within the core (business) and potentially beyond the core, whether it be (adjacent industries) or continuing to build our international platform."
Sysco's stock—which had fallen on news of the defunct merger—rose 2 percent in Monday afternoon trading as its earnings excluding merger-related costs topped analysts' expectations.
To read more, click HERE.