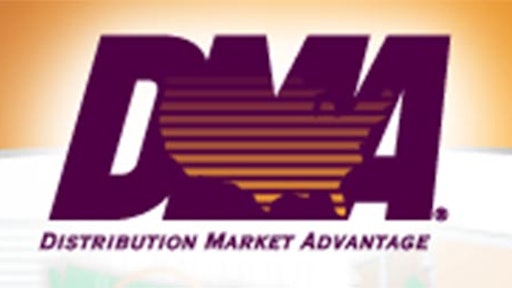 iTradeNetwork, Inc. (iTrade) announced that Distribution Market Advantage (DMA), a multibillion dollar national foodservice distribution system of regional broadline distributors, has selected iTradeNetwork GDSN master data and integration services for implementation early this year. DMA provides supply chain solutions for national chain operators, including many of the most recognizable brands.
DMA will work with iTrade to receive GDSN data from suppliers of its multi-unit operator customers, including detailed item and supplier identification and description data, and synchronize this foundational master data with the DMA item catalog. DMA will use iTrade's Data Management Services (DMS) application to review data and resolve exceptions, and then iTrade will feed aligned master catalog data to DMA's proprietary reporting solution for its customers. This tight integration ensures that new and changed product information will be complete and accurate for DMA customers' performance analytics needs.
DMA chose iTrade GDSN and reporting and analytics integration services for two primary reasons. "At DMA, our role, first and foremost, is optimizing supply chain solutions for our multi-unit customers' specific needs. iTrade really knows both foodservice and master data – that's an important point, they really understand both the foodservice industry and the level of service excellence that we work to achieve for our members and customers. Extending our collaboration to incorporate iTrade's GDSN standards and technology integration expertise is a natural fit," said Dan Cox, president and CEO of DMA.
"We view iTrade as our outsourced IT team," added Jim Szatkowski, DMA's vice president of data services. "They provide us with critical path technology like our data warehouse, which handles hundreds of millions of records, and a custom mapping application that enables national roll-up of product data in our reporting applications for our national multi-unit customers with exceptional reliability. Because of our existing integrations, iTrade can bring GDSN data right into our applications faster and with far lower cost. iTrade will also incorporate DMA's specific business rules through data governance and approval workflows, to streamline information management processes."
iTrade fully supports GS1 and GDSN standards and actively participates in GS1 Global and U.S. standards maintenance and working groups. In addition to its certified GDSN data pool, the company has closely integrated GDSN into its collaborative supply chain solutions. This allows organizations to quickly and easily send and receive GS1-compliant product information across a global network and leverage that product information in key business processes such as order-to-pay. iTrade's GDSN Data Pool interoperates with all other GS1 GDSN certified data pools worldwide to further ensure data consistency and accuracy.
"We are thrilled to extend our partnership with DMA. With its world class distributor members and highly experienced management team, DMA has always worked to bring the best in supply chain services and technology to its multi-unit operator customers," said Joe Bergera, president, iTradeNetwork. "We're proud that DMA selected iTrade to integrate industry standard, fully synchronized foundational product information into one of DMA's key customer initiatives, its robust reporting and analytics solution."
For more information, call 800-697-0362 or visit www.dmadelivers.com .