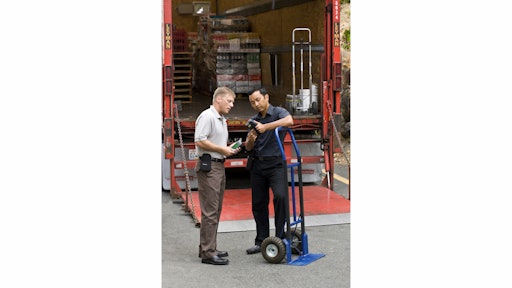 Foodservice will post its sixth consecutive sales increase this year as the nation slowly recovers from the recession, according to the National Restaurant Association. This year's anticipated 3.6-point aggregate foodservice sales gain builds on a long-term growth trend of away-from-home food sales as convenience eating plays a bigger role in consumers' lifestyles. And as eating habits become more irregular and consumers exert more control over their meal choices, thanks in large measure to the Internet, the foodservice industry continues to find new ways to meet a more demanding consumer.
While the long-term outlook for aggregate foodservice sales remains positive, individual foodservice operators face an onslaught of challenges from evolving foodservice formats such as ecommerce, fast casual, onsite foodservice in non-food retail establishments and more.
In response to these challenges and the rising cost of operations, foodservice operators find themselves in a perpetual quest to improve operating efficiencies. They continue to look to foodservice manufacturers, distributors and logistics professionals for ways to reduce overhead, improve service, increase sales and reduce customer attrition.
All industry shareholders face rising operating costs, a major driver shortage, increasing regulations and more competition.
Foodservice manufacturers and distributors in recent years also cite increasing profit margin pressure from foodservice operator buying groups. The operator purchasing organizations leverage their high-volume-based buying power on manufacturers and distributors, who in turn look for ways to reduce their own costs to maintain their profit margins to remain competitive.
Operators consolidate buying power
Foodservice operator buying power will continue to consolidate, according to a report, "Foodservice 2020," by The Hale Group, a Danvers, Mass.-based global food consultancy, in partnership with the International Foodservice Manufacturers Association (IFMA). The Hale Group expects that by 2020, 79 percent of all foodservice operator purchases – products and services – will be made through a centralized purchasing organization.
One sign of this pressure is the Sysco/US Foods merger, a proposed marriage of the two largest foodservice distributors which will result in annual sales of approximately $65 billion, according to the two companies. In a joint announcement at the end of 2013, the companies said the merger is expected to achieve annual synergies of at least $600 million after three to four years, primarily from supply chain efficiencies, merchandising activities, and overlapping general and administrative functions.
The Hale Group notes that Sysco is "changing its business model to be in line with market realities which include more contracted business, lower cost-to-serve multi-unit operators, a competitive set of highly efficient system distributors, and less influence on operators' product selection."
The Sysco/US Foods merger naturally raises concern about the level of competition in the foodservice distribution channel. Foodservice operators and manufacturers have both expressed concern that Sysco will be in a stronger position to dictate buying and selling terms. However, the market dominance resulting from this merger will concentrate on one segment of the foodservice industry – multi-unit operators. And while multi-unit operators command a large and growing share of the foodservice market, the market continues to create opportunities for niche distributors specializing in fresh produce, locally-sourced foods, ethnic foods and non-traditional foodservice formats such as college bookstores.
In the meantime, several regional and local foodservice distributors have reported winning business from Sysco and US Foods while the merger remains in process. A Sysco official told The Wall Street Journal in late September the company expects its market share to suffer slightly as competitors win customers during the integration.
The number of foodservice distributors in the U.S. has actually increased in recent years, according to Technomic, the Chicago-based foodservice research firm. Technomic reports that the number of foodservice distributors has grown in the last seven or eight years. Bob Goldin, vice president at Technomic, says there are more distributors carrying fresh, local and ethnic foods. He further notes that the number of independent restaurants has also increased in recent years following a contraction, along with multi-unit chains.
Market Change Challenges Distributors
One reason foodservice outlets are expanding is that many convenience, grocery, and mass retailers are investing in foodservice, notes Richard Tracy, executive vice president of Dot Foods Inc., the Mt. Sterling, Ill.-based redistributor which resells products in less-than-truckload (LTL) quantities to distributors nationwide.
From the consumer's perspective, food can be purchased in more locations than ever, such as electronic stores, hardware stores and others, Tracy says. "We are seeing more and more retailers like this offer things such as salty snacks and candy near their checkout stands," he says.
Foodservice broadliners should pay attention to this growth since they have the expertise and products to help non-traditional food retailers succeed, Tracy says. "There are so many opportunities (for consumers) to buy food," Tracy observes.
In Tracy's view, convenience stores are working especially hard in foodservice and see it as an opportunity to increase their profit margins. Convenience stores are sometimes serviced by convenience wholesalers that carry a lot of foodservice products and have the necessary expertise, Tracy says. However, not all c-store wholesalers are set up to do this, which presents an opportunity for foodservice broadliners.
To Tracy's point, the National Association of Convenience Stores recently held a webinar on how to optimize foodservice supply chain. Speakers Joe Chiovera, principal of XS Foodservice and Marketing Solutions; Chris Chila, senior category marketing manager for Hess Corp.; and Tim Barry, corporate director of foodservice and fresh for Core-Mark all emphasized the importance of commitment and communication when it comes to implementing a fresh food program.
Distributors Invest In Technology
As already noted, small and regional foodservice distributors have claimed the pending Sysco/US Foods merger has created growth opportunities since some foodservice customers want to explore alternative distribution options. The opportunity has also encouraged distributors to invest in new technology that will improve their operations and help them serve customers better.
In the long-term, Sysco, a leader in warehouse management and transportation management technology, will "raise the bar" for all foodservice distributors as it consolidates US Foods' facilities.
Britt Wood, vice president of industry programs and services at The International Foodservice Distributors Association (IDFA), says IFDA members are investing more in technology in order to improve efficiency. He says they are investing in software, transportation monitoring technology and driver training.
IFDA recently began providing its members a quarterly financial report to help with business management. The association has members provide financial metrics, such as net sales, cases sold, gross margin, operating margin and head count, then provides a report that allows members to compare against their individual performance. Wood says small and regional distributors have been growing slowly since 2008.
The Hale Group identifies five areas where distributors will be looking for ways to reduce costs and improve efficiencies.
1) Sales force reduction to have broader coverage and apply technology-based solutions to sales tasks.
2) Web-based automated order and information retrieval.
3) Rationalized product offerings based on category management and greater use of redistribution.
4) Improved warehouse and delivery efficiencies through improved order selection, automation, larger drops, better route efficiency and night drops.
5) Improved people skills through the use of technology.
Major focus: driver recruitment
One advantage larger companies have in the near term is more resources to invest in driver recruitment, training and retention.
Foodservice, like all industries that utilize vehicle fleets, sees the nation's driver shortage as its most immediate challenge. Foodservice companies are investing in recruitment, training and retention more aggressively than at any time in the industry's history, both on an individual company basis and through industry trade groups.
"In the foodservice industry, so much of the product moves via truck, that the driver shortage and the associated increased costs has almost an exponential effect," says Mike Seekins, vice president of transportation at Performance Food Group (PFG), the Richmond, Va.-based food distributor. "Obviously we monitor our compensation levels to ensure we are competitive, but more and more of our focus is on the quality of life aspects. How the work is done, how the trucks are loaded, how to keep schedules consistent and recognition."
PFG supports industry efforts to address the problem because it not only affects the company's fleets, Seekins notes, but those of its suppliers and customers. "My supplier may not have the driver to bring me my product," he says.
The need to improve the driver's experience is one reason Conklin, N.Y.-based Maines Paper & Food Service now replaces its trucks every three to four years, says Pat DeOrdio, vice president of operations. This is also one of the reasons the company has introduced XRS mobile software for driver performance compliance. The company, which serves 35 states, also has its own driver training institute. Once hired, drivers have six weeks of further training.
Concern about driver quality is a reason Sherwood Food Distributors recently introduced Geotab fleet management solution, says Jim Gell, executive vice president of operations for the Detroit-based food distributor. In addition to helping management monitor driver behavior, the telematics-based solution makes it easier for drivers to immediately improve their driving behavior. The in-vehicle audible alerts notify drivers of unsafe or potentially risky driving events. "All of this supports the quality of the driver, which is diminishing," Gell says.
In years past, the Vietnam-era soldiers returning from service filled many of the driver, logistic and warehouse positions. That generation is retiring. The soldiers returning from the Mid East have strong skills but very few seem to be filling the driver jobs, Gell says.
The IDFA has published a series of articles on its website on ways to meet the challenges of driver recruitment and retention.

Electronic Proof Of Delivery Grows
One technology that several foodservice distributors are embracing is electronic proof of delivery, which benefits accuracy, requires less time for the driver and contributes to sustainability.
Some distributors find that electronic proof of delivery helpful in keeping track of customer credits. This is important when servicing foodservice accounts.
Merchants Foodservice is in the process of introducing Airclic's proof of delivery system to one of its four DCs, says Matthew Granlund, vice president of operations and logistics for the Hattiesburg, Miss.-based distributor. The company's drivers will use Intermec's CN 70 handheld device to capture proof of delivery information. Customers want this, he says, but it takes time to teach drivers how to use it.
Proof of delivery is one of several vehicle management tools Merchants Foodservice is using, says Granlund. The company also looking into Thermo King's temperature control system to monitor trailer temperatures. It is also has been looking at introducing Lytx Inc.'s Drivecam, a camera placed in the windshield that allows management to review driver activity and provide feedback to improve driving habits.
PFG is testing a proof of delivery sent via email rather than with paper which it hopes to deploy in 2015, says PFG's Seekins. In many cases, customers want proof of delivery sent to more than one party, such as the company headquarters or a franchise organization. The email notification is easier to send to multiple recipients. "That handheld device becomes the driver's connection," he says.
"Accuracy of invoice is a big problem in food distribution," agrees Mike Lee, CEO of Airclic. Airclic's cloud-based fleet management solutions track transactions in real time and integrate with enterprise applications, such as ERP, and transportation management and warehouse management systems. "If you don't have an automated solution, you just can't keep track of what's going on through the course of the day," Lee says.
Where distributors used to invest in technology to improve efficiencies, Lee says they are now being driven by customers to enhance supply chain visibility. "The customer is driving those investments," he says. Real-time visibility is being included in some companies' requests for propsosal.
Fleet Management Capabilities Expand
The second major fleet management goal for foodservice distributors is being able to direct a driver's mandatory work flow, Lee says. The technology is helpful because the work flow will vary from one customer to another, and it can even vary by the individual product being delivered. For some products, for instance, it is necessary for a driver to take the temperature at the point of delivery. "That becomes part of the electronic record," Lee says.
Mandatory work flow is also important for managing some of the materials a driver handles, such as expensive pallets, freezer bags and titanium racks, Lee says.
Still another consideration in foodservice is managing "catch weights." A customer might order 10 pounds of salmon. "It's impractical to suggest they're going to get exactly 10 pounds of fish," Lee says. When the bulk salmon is packaged at the DC, the actual weight might be different than the ordered weight. The real-time invoice allows the driver to charge the customer the exact weight of the delivered package at the time of delivery.
The software also provides the driver a "map" of where everything is in their truck, saving them time at the stop looking for packages, Lee says. This "trailer mapping" software instructs the loader at the DC where to put the product in the truck and the driver will have this available on the handheld.
Telematics-Based Solutions Improve
Kirkwood, N.Y.-based Willow Run Foods, an employee-owned company with a fleet of 84 tractors and 118 trailers serving restaurants such as Wendy's, Arby's, Quiznos, and Popeye's in the Northeast and Mid-Atlantic regions, improved the visibility of its operations with the help of a Cadec telematics-based fleet management solution.
The company uses an activity-based compensation plan that pays drivers on a number of variables, including percentage of on-time deliveries, cases delivered, miles driven, number of stops and idling time, says Len Basso, vice president of operations. This type of compensation system requires insight into driver behavior and data.
Cadec's open architecture, Saas-based solution, called PowerVue, ties in to Willow Run Foods internal system which allows for management of multiple operations from one single interface, says Basso. "To manage a fleet well, just having an onboard computer isn't enough," he says.
Cadec's fleet management solution has also helped Willow Run Foods deploy compressed natural gas (CNG)-fueled vehicles, Basso notes. The company powers 15 of its 84 tractor trailers with CNG. "PowerVue is tracking fuel mileage for both types (diesel and CNG) to help us assess if it makes sense to add more CNG vehicles to our fleet in the future," says Basso. "With PowerVue, we have the ability to separate the data of the CNG and diesel vehicles enabling us to track the differences between the two types of fuel."
Alternative Fuels Challenge Distributors
Willow Run Foods is also one of several foodservice distributors embracing alternative fuels as a way to operate more sustainably.
"We wanted to be environmentally responsible," says Dan Kindle, at Monarch Beverage Co., an Indianapolis, Ind.-based beer and wine distributor. In addition, he believes the CNG will be more economical due to the lower cost of natural gas compared to diesel and the state and federal credits. Three quarters of the company's vehicles – a total of 95 trucks – will use CNG by the end of the year, he says.
Chain restaurants are often interested in alternative fuels as part of their sustainability initiatives, but not all distributors are finding it an easy choice, given the costs involved.
PFG, according to Seekins, is hoping to begin testing a natural gas fleet, but the company has not even decided which type of natural gas to test. "I can see natural gas as a viable option, but it's not the answer everywhere."
Dot Foods is testing one natural gas truck in its West Coast operation, Tracy notes. It is a "home every night" type of a truck that does local deliveries. "We are optimistic that natural gas could provide distribution companies an opportunity to lower their costs while reducing their emissions," he says. "However, there are still barriers to all of this such as limited fueling stations, high costs of the equipment, and the associated maintenance costs."
Online ordering creates options
Some companies have found solutions that marry fleet management with online ordering for customers.
Rosemont, Ill.-based Reinhart Foodservice LLC recently introduced its latest version of TRACS™ Direct, an online ordering system that helps foodservice operators manage their business, notes Derek Exline, customer engagement manager.
Going beyond simple ordering, the system addresses the most important and often most time-consuming tasks for a restaurant operator: building menus and controlling their food costs. In addition to placing online orders, browsing the product catalog and managing inventory consumption, customers can access recipes, analyze food costs and review purchase history. Additional product information, such as nutrition data, can be viewed with an additional click. TRACS Direct is accessible 24/7 so operators don't have to be in their office to run their business and can spend more time with their kitchen staff managing the front-of-house and back-of-house functions. TRACS Direct is now also available in an iPhone version, which makes taking inventory and placing orders even easier by using the camera function to simply scan products.
Based on inventory an operator can simply push one button to replenish to par level. This also makes it easy for customers to integrate their non-Reinhart purchases, says Exline.
Another benefit of TRACS Direct is for owners that have multiple locations. They can work across locations and see orders, invoices and inventories.
PFG has also introduced a mobile app that allows customers to track their deliveries in real-time and gain access to recipes, industry ideas, market trends and rebates.
"Timing matters in the foodservice business, so we're excited to provide our customers with the ability to track their delivery status so they can prepare and plan accordingly," says Fred Sanelli, PFG's senior vice president for marketing, brands and sales development.
The app features the following options:
Where's My Truck?: Existing customers can find out when their current delivery is due to arrive, as well as when past deliveries occurred if they were away from the operation.
Recipes: This tab enables users to search a collection of recipes by type of cuisine, season/occasion, day part and type of food.
News and Ideas: In this section customers can access business ideas and product information.
Market Trends: Users are able to get weekly market updates to help them make informed purchasing decisions.
Videos: Customers can view a large collection of short videos on topics ranging from new products to food shows.
Savings Center: This tab provides current rebate offers available to Performance Foodservice customers.
Favorites: Customers can create their own list of favorites to refer back to ideas, recipes and rebates whenever needed.
Warehouse automation offers options
Foodservice distributors are moving cautiously with automated warehouse solutions. Most distributors say the cost of automated storage and retrieval systems require a high volume of business to be cost justifiable.
Dot Foods' Tracy notes the company has deployed automation in it Mt. Sterling, Ill. facility. He says it is especially helpful for managing slow-moving frozen inventory. But "automation isn't the end all solution," he says. "We don't see many (foodservice distribution) companies investing much in automation."
The foodservice market continues to grow as consumers spend more of their food away from home. While this growth creates opportunities for all participants in the foodservice supply chain, competitive pressure forces operators, distributors and manufacturers to improve operating efficiencies.
SIDEBAR 1
Broadline Foodservice Distributors Drive Efficiencies; Alternative Distributors Find A Place
The broadline distributors emerged in the early 1970s offering the ultimate concept of a "one-stop-shop" distributor, according to The Hale Group. By 2010, they accounted for nearly 60 percent of all distributor sales to operators. The system distributor services multi-unit operators with a streamlined and tailored set of services valued by these large operators.
As broadline distributors work to improve operating efficiencies, they will increase the minimum purchase size per delivery and that will cause smaller operators to be unable to meet this requirement. Also, operators will realize alterative distributors offer lower prices for products because the alternative distribution outlet have a different business model and part of this model is lower gross profit margins.
Alternative distributors are most often "cash and carry-like" distributors or wholesalers, according to The Hale Group. This includes club format outlets, classic cash and carries and a newer breed of restaurant depots and similar formats. This format is evolving to be more attractive and more popular with the small operator not purchasing through a centralized purchasing organization.
The growth achieved by this set of distributors is well above industry growth rates because operators are increasingly recognizing the value provided by these distributors, The Hale Group notes.
Specialty distributors provide value by offering a set of specific categories of products that they assemble or manufacturer and then distribute to the operator.
For More Information:
Airclic, 866-707-2542, airclic.com
Cadec, 800-252-2332, cadec.com
Geotab, 416-352-7432, geotab.com
The Hale Group, 978-777-9077, halegroup.com
Intermec, 425-348-2600, intermec.com
International Foodservice Distributors Association, 703-532-9400, ifdaonline.org
Lytx, 858-430-4000, lytx.com
National Association of Convenience Stores, 703-518-4272, nacsonline.com
National Restaurant Association, 202-331-5900, restaurant.org
Thermo King, 330-659-3831, tkrichfield.com
Technomic, 312-876-0004, technomic.com