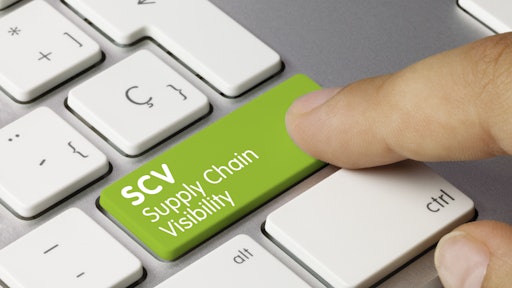 ©momius — stock.adobe
When 2021 hit, the world was ready for the New Year. Even if it brought with it a New Normal -- new way of doing business, a new way to shop for groceries and more -- the turning of the calendar meant putting a year of supply chain disruptions, restaurant closures and constant pivoting behind us.
But, then, on March 23, a stranded Evergreen container ship blocked navigation in Egypt's Suez Canal, setting the stage for what would be a slew of supply chain disruptions after supply chain disruptions.
Suddenly, 2021 was quickly becoming a mirrored reflection of the year prior.
Then came the ransomware attacks, internet outages, container ships stuck at bay, bridge closures, driver shortages, ingredient shortages, natural disasters and more.
The hits just kept on hitting.
And, industry experts are already showing signs of struggle for 2022 into 2023, as routes to import/export remain clogged, ports continue to be backed up, cost of doing business increases and the labor shortage exists.
That's because supply chains are messy. And, they're only going to get worse before they get better.
In Food Logistics' Nov/Dec 2021 issue, editor-in-chief Marina Mayer talks with several industry experts about the state of the supply chain and what's in store for 2022.
Here's an interview with John Paxton, CEO, MHI, explains why it may take 1-2 years for supply chains to fully recover from the pandemic and other supply chain disruptions, with excerpts publishing in Food Logistics' Nov/Dec 2021 issue. [CLICK HERE to read the article in full].
Food Logistics: 2021 started off with supply chain disruption after supply chain disruption. From the Suez Canal blockage and natural disasters to ransomware attacks and an industry-wide labor shortage, the supply chain industry is having to prove its resiliency over and over again. Looking into 2022, what does the state of the supply chain look like?
John Paxton: The current disruptions in supply chains will be resolved, but it may take the next 1-2 years, not months, to fully recover from the pandemic impacts. I believe disruption will be a normal condition moving forward, and companies will need to be able to adapt. Though no one wants disruptions in the supply chain, one outcome is that these disruptions have accelerated innovation as companies look for ways to adapt.
It will be the way that firms respond that will make the difference if they can succeed in the future. The good news is that MHI is tackling these challenges with our programming as well as the solutions offered by MHI members and MODEX 2022 exhibitors. These solutions deliver the resiliency that will be necessary to respond, recover and even thrive amid future disruptions.
Food Logistics: The cold food chain continues to face a host of risk/security challenges. What can companies be doing now to adapt for the future?
Paxton: In the cold food chain, resiliency and the ability to meet the changing demands of consumers is critical. Improving visibility and transparency for the entire chain will be necessary not only for temperature control, product safety, security, but also for the transparency and sustainability that consumers are increasingly demanding from the food products they buy. This visibility prevents spoilage, theft and human error through automated equipment and processes. Automation, sensors and blockchain technologies can provide quick access to critical data and real-time visibility from farm to fork. Collaboration with all supply chain partners as well as technology is critical to this kind of true transparency.
Food Logistics: In terms of transportation, what are some of the trends you're seeing for 2022? How do emerging technologies like blockchain, Internet of Things, cloud-based, etc. play a role in the evolution of transportation in the cold food chain?
Paxton: Maintaining temperature control as food is moved through the supply chain is job one and these technologies really deliver on that. Blockchain, cloud computing and IIoT sensors provide real-time visibility into location and temperature data and an opportunity to intervene and respond quickly to maintain optimum temperature and routes during transport. They can also identify weak links in the chain, for example if there's a trend of temperature change at a specific point along the route. These technologies also combine this tracking data with external data, like weather and transportation delays. Additionally, artificial intelligence can help predict anomalies, back-ups and estimated arrival times.
Food Logistics: Let's talk supply chain visibility. What is your company – or what should companies – be doing to improve their own supply chain visibility?
Paxton: Prototype testing and adopting automation and digital technologies is so important. However, it's the collaboration and data sharing with your partners and providers down the supply chain that is the most challenging to true visibility and transparency. MHI members are also great collaborators in this process to provide a complete solution that is tailored to the specific needs of your operation. For example, warehouse management systems (WMS) and transportation management systems (TMS) can provide the ability to track products through the warehouse and until delivery.
Food Logistics: The labor shortage is a real thing, and it's impacting several facets of the supply chain. What are your members doing in this regard or what should companies – be doing to hire, onboard and retain good quality supply chain workers?
Paxton: Hiring and retaining supply chain workers is the biggest challenge facing our industry according to the MHI Annual Industry Report. When you add in the unique challenge of working in a temperature-controlled environment, it can be even more difficult to find and keep workers.
At MHI, we are working to increase the visibility of supply chain jobs to the future workforce. By partnering with our members, sister associations and our university partners, we are working to increase awareness of this industry as one that offers great income potential and delivers the ability to interface with emerging technologies. In 2022, MHI is sponsoring a Jobs of Tomorrow docuseries that will appear on our MHI view video portal and on Amazon Prime to help spread the work of future supply chain jobs. We are also working on tools for reskilling the workforce for emerging digital supply chains. Specific to cold supply chains, the more you automate and digitize the facility, the less amount of time your workers must spend in extreme temperatures and their job satisfaction is enhanced.
The MHI member companies are providing the automation and equipment, such as automatic storage and retrieval systems, which save costs by reducing space requirements and the additional benefit of employees spending less time in the cold environment thus improving working conditions.
Food Logistics: The COVID-19 pandemic put extra emphasis on food safety and worker safety. What is the state of food safety and worker safety going into the New Year?
Paxton: The pandemic has taught us many lessons, the largest of which is that worker safety must be the top priority of any supply chain. Whether this is workplace hygiene, less crowded worker areas, personal protective equipment or vaccine requirements, keeping the worker experience and their safety as the top priority is critical.
Food Logistics: When it comes to grocery retail shopping and/or foodservice establishments, what are some trends you see sticking around post-pandemic, and which ways of doing business will somewhat go away?
Paxton: I think the grocery and food trends that accelerated during the pandemic, such as e-commerce, home delivery and curbside pickup are here to stay. However, as the pandemic wanes, consumers will return to some in-store shopping and to in-restaurant dining. The strategy for the future will be to offer all-of-the-above options which means new strategies to deliver on this including digital, automated supply chains and automated micro-fulfillment centers in the back of the stores.
Food Logistics: What are some things not addressed above that may be pertinent to our readers?
Paxton: I encourage all readers who are looking for solutions for their cold chain operations to visit MODEX 2022 next March in Atlanta. This is the one location in 2022 where they can view the latest solutions and innovations for supply chain operations in person and learn the latest trends in the industry.
[CLICK HERE to read the article in full].