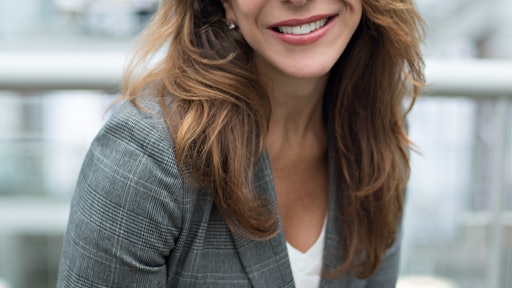 Demos have always been popular among retailers and brands because they can drive sales. Research shows 70 percent of shoppers say they're more likely to buy a product if they get to try it in stores first. The benefits of demos apply across product categories: One CPG company found that demos were its top driver of in-store sales, with 29 percent of shoppers saying that's the reason they bought. In another case, a national health and wellness brand saw sales increase 58 percent during the week it ran a series of demos.
The try-before-you buy strategy has been essential, especially for food and beverage brands, since consumers rely on their senses to make buying decisions. As stores become more crowded and competition between brands increases, demos help food brands stand out.
So, demos drive short-term sales, but can they offer more? The value of a great demo is defined by more than just the immediate sale it influences. Demos introduce a product to a first-time buyer who can become a loyal customer when certain conditions are met.
It's important to understand because like any promotional tactic, demos require a real investment just to run.
The Lifetime Value of a Demo
To determine the customer lifetime value (CLV) of any tactic, marketers often use this industry-accepted formula:
Customer lifetime value ($) = (Lifetime Spend * Profit Margin) * (Retention Rate ÷ ([1 + Discount Rate] - Retention Rate)
As an example, let's look at the data from a national food and beverage brand. Isolating a two-month period last spring, the brand ran 1,380 demos across more than 850 stores. They were able to engage an average of 51 total customers during each demo event, five of whom were first-time buyers. They sold an average of seven products per event, lifting overall product sales about 46 percent during demo weeks.
With nearly 9,000 new customers engaged during those two months, the brand calculated a total CLV value of more than $400,000 for its demos and events. Each new customer translates to nearly $50 in profit over the course of the brand relationship. After analyzing the data, the brand determined the handed out $5.56 for each sample they handed out.
Running an exercise like this helps understand the value of each sampling or demo event. If you can set some baseline expectations for the return and value of each promotion, you can optimize it in the present and begin to predict how it might deliver again next time.
Increasing the Effectiveness of Demos
If the food or beverage brand we're discussing wants to promote a new product line through sampling in every one of its nationwide stores, the team needs to know where this strategy is working, and where it needs to be tweaked for success. Certain variables like the location in the store, how effectively consumers are targeted, the assortment that's offered, the type of person running the demo, different marketing materials or even the day and time of the demo can impact sell through.
These days, it's possible to track all of these variables while demos are happening and know what needs to be adjusted to drive the highest conversion. The national beverage brand found that it sold its highest number of products during demos that began at 10:30 am and 3:30 p.m. On Wednesday, Thursdays and Sundays field reps sold 21-23 percent more product.
Presentation also made a difference. A flashier demo with colorful displays and staffed by highly knowledgeable and engaging sales associates drove sales 122 percent. The company also found that stores in Utah and Arkansas were most successful for demos, and as a result, they knew to target additional demos in those states to maximize that success.
This is how retail data informs real-world strategy. Though it's a common practice in ecommerce, it's still a new concept in physical retail. But that's changing. The universe of retail data is growing as more stores start to incorporate on-the-ground metrics like sales, inventory, merchandising and promotions to quantify store performance.
This level of analysis will help retailers and brands understand the value of any retail strategy they try. As a key driver of short-term sales and long-term customer value, demos are a great place to start.