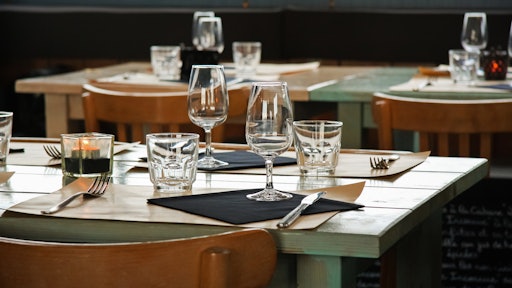 loki_ast
The food and beverage industry has dipped to the all-time low since 2020, while customers have realized how much the concept of eating out is integral to the perception of a normal life. To stay afloat, restaurant and café owners had to find ways to maintain and improve their operations, keep employees busy and connect with customers amid all kinds of restrictions.
One thing was clear almost from the very start of the disruption—being behind technology-wise is equal to self-harm. Now as restaurants reopen and start operating at a partial or full capacity, business owners understand that they need tools to not only survive, but also stay competitive and maneuver within traditionally thin margins.
Here are some major technologies restaurants need to adopt in a changing and virus-wary world.
POS at the core
Either you already have a point-of-sale (POS) station or only think about having POS software development done, you need to make sure that your solution helps connect customer interactions, back-office operations, marketing and administrative activities. A fully-functional POS can do the following:
Be used for taking orders, securely processing and monitoring all transactions and preventing post-payment check altering.

Cover a wide range of restaurant functions through integrations with all tools from the business ecosystem, such as enterprise resource planning (ERP) systems, mobile apps, customer relationship management (CRM), loyalty programs, etc.

Simplify communication between waiters, the kitchen and customers through kitchen displays and mobile tablets and prevent situations with lost or delayed orders or guests asking to exclude certain ingredients but finding them in their meal anyway.

Track ingredient usage, popular menu items, returning visitors and more and accumulate this data to create a single source of truth.
POS software is essential for nurturing agility within the restaurant business. For instance, if needed, it can be turned into an instrument that enables the conversion from indoor dining to online ordering or makes it possible to offer various types of delivery.
Tools to reimagine ordering
The restaurants that continued working during the darkest of times had to move to online orders or expand their delivery options. Now that the industry is getting back on track, it seems that online ordering is here to stay. What's more, customers now need more opportunities for self-service when eating in.
Online ordering and delivery
Switching to a delivery-based mode was a natural way out for most restaurants. For many, it was a new direction that first led to cooperation with third-party delivery services. However, after some time, a good share of food and beverage businesses realized that it would be a good idea to invest in developing their own online ordering system. It should allow them to be more connected with customers, control the quality of food and delivery service and offer a wide range of delivery options.
It can also be a good idea to avoid focusing on a single channel, but use multiple ones to expand your audience:
Make some noise on social media to make your brand familiar.

Work to get referrals from partners.

Offer your own delivery service to nurture loyalty and let your customers support you directly.
Online reservation
An online ordering system synced with a POS can offer online table reservation as well. Guests will be able to book a table on their own or join a waitlist, edit or cancel their reservation, get reminders prior to the visit and receive soft nudges to leave a review and/or follow a social media account after their visit. These capabilities can help boost satisfaction, reduce no-shows, enable contact tracing and ensure that the restaurant won't violate indoor capacity restrictions.
Digital menus
According to Oracle's research, customers are now quite enthusiastic to use their mobile devices to interact with eateries and manage their journeys on their own. For instance, 40% of U.S. consumers would prefer to view a menu via a personal device.
To cover this need, provide a contactless experience, and of course, cut on paper waste, more and more restaurants offer mobile-optimized digital menus available via a website, an app or a QR code.
In the meantime, businesses should use digital menus as a great opportunity to augment customers' experience. While paper menus are most efficient when concise, digital ones can become a rich source of information. Each position in a menu can be clickable and reveal ingredients, allergy alerts, best wine and food pairings and enticing images. You can also provide hyperlinks to the quality sources in case a guest can't remember what a pâté or baba ganoush is, and add 'popular', 'new', or 'vegan' tags (or add such filters) to facilitate the choice.
At the same time, it's a common sentiment to let wait staff take an order rather than sending an order directly to the kitchen via the customer's device. Naturally, if a customer still wants a paper menu, they should get it upon request.
Contactless payments
Contactless payment technologies experienced a boost during the pandemic due to their safer and more hygienic nature. As a result, guests now expect restaurants to let them pay with their phone or smartwatch via an app or by scanning a barcode. It can also be a good idea to enable digital tips to completely cut any contact with cash.
Self-service kiosks
Maybe not the best solution for fine dining, self-service kiosks however are great enablers for quick-service restaurants (QSR) or those places where guests just want to eat a good meal with as few contacts as possible. Such kiosks don't only limit contacts, but also speed up ordering, reduce lines and can be used for upselling, offering best pairings, add-ons, drinks, discounted combos and more.
Tools for safety
More frequent cleaning and disinfecting have become a routine in the restaurant industry. However, guests have one more major concern when eating indoors — air quality. This critical need for feeling safe leads business owners to upgrading or installing air purification and filtration technologies, which can ventilate and purify air during working hours without any disruption and sanitize air and surfaces (with UV-light lamps, for instance) during special breaks or at night.
Tools to optimize in-house operations
In times of crisis, it's vital to have tools that help optimize costly processes and restructure operations overnight if needed.
Automated inventory management
By connecting your POS with an ERP system or any other inventory management software, it's possible to track stock levels up to a unit and automatically deduct used ingredients once served, accumulate product usage statistics, get forecasts for quantities needed to re-order and anticipate customer demand for certain meals. It should make planning more efficient and allow switching your operations into a more sustainable mode with less costs and waste.
Waste management
As food is one of the biggest expenses when running a restaurant, it makes sense to cut its waste to a minimum. For instance, it's possible to install sensors that will monitor product quality and needed microclimate conditions and predict when a certain product is more likely to spoil.
Restaurants can also implement tracking devices synced with scales and cameras to understand how much food or beverages are thrown away during cooking and serving and detect most waste-bearing products.
It's time to go tech
It may seem that adoption of technologies is a questionable investment for restaurants that had to balance their budgets even in better times. In practice, however, technologies helped many food and beverage businesses stay afloat, explore new directions and delight their customers regardless of the present conditions.