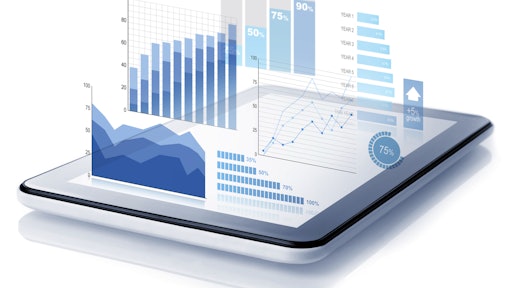 The emergence of advanced analytics, along with new modes of transportation like autonomous vehicles, will bring Internet-like speeds and efficiencies to transportation and logistics, saving time and cost, according to a recent report from Lux Research, a research and advisory firm that focuses on emerging technologies.
The report notes that transportation and logistics are slow changing industries that are often inefficient in their use of time, energy, labor and capital. They are also underutilized in terms of capacity.
The transportation industry has traditionally viewed its constraints in physical terms. But according to Lux Research, there is also something called "metaphorical" friction that afflicts transportation: wasted energy. Time is wasted in loading, storing and reloading freight. This occurs when assets are stationary in transit and terminals.
Change is Coming
Improvements are on the way in the form of new modes of transportation, from drones to autonomous vehicles. In the meantime, advanced analytics are bringing better intelligence, analyzing vast amounts of data that many of today's systems ignore.
"The Internet of Things (IoT) is at the stage of a dial-up modem in the evolution of the net, but as it evolves, intermodal and intelligent technologies will create a 'hypermodal' system that moves not just goods, but supply, demand and means of production," says Mark Bünger, Lux Research vice president and lead author of the report.
Lux Research examined the impact of emerging transportation and logistics technologies on the logistics industry. Their findings include:
Smart containers are coming. Door sensors, GPS and RFID transponders are helping companies such as Maersk, General Electric, France's TRAXENS and Israel's Loginno create smart containers. These containers are connected to the cloud and can provide timely alerts. They can detect temperature, vibration and chemicals.

Last-mile delivery is getting more efficient. Amazon and Google, along with startups, such as Matternet, Flirtey and Starship Technologies, are using drones for same-day delivery of small packages. They are establishing new benchmarks in last-mile efficiency.


Drones are on the way. The first commercial delivery by drone occurred in the United States in early 2016.

Distributed manufacturing is emerging. This refers to a form of manufacturing practiced by enterprises using a network of geographically dispersed production facilities coordinated using information technology. Because production and logistics are closely linked, distributed manufacturing has a symbiotic relationship with hypermodal transportation.
Small factories use flexible machinery like 3-D printers and CNC machines. Flexible components and multi-skilled labor bring economies of scope rather than scale. Where economies of scale achieve reductions in the average per unit arising from increasing the scale of production for a single product type, economies of scope lowers the average cost by producing more types of products.
Containers get Smarter
Companies are developing "smart" sensor-laden, network-connected alternatives to "dumb" containers.
Early intelligent containers prevented theft by adding door sensors, GPS and RFID transponders. Today, startups like Israel's Loginno Logistic Innovation Ltd. and France's TRAXENS detect vibration, temperature and chemicals.
Maersk's 270,000 smart refrigerated containers call headquarters in Denmark (not the ship captain) when temperature rises.
Staxxon and Holland Container Innovations are developing containers that can collapse after use, reducing volume by 80 percent for more efficient storage or return. Stacks of containers will no longer sit empty and get scrapped since there's no freight exiting the port where they arrived.
Researchers in Italy are working on composite containers with embedded infrared, chemical and vibration sensors. The containers can reduce fuel needs since they are lighter and can cut time, cost and inspections due to stronger physical and digital security.
Automation Brings Change
Autonomous vehicles are changing assumptions of mode, medium and distance. Drones will carry packages in a more efficient last mile than land.
New mass transit technologies such as Hyperloop will challenge rail and air. In addition to Elon Musk's SpaceX, Hyperloop Transportation Technologies has built a prototype.
Lighter-than-air (LTA) craft will carry freight in areas that don't have roads. At least 20 organizations including Carangi Air and Aeroscraft are developing unmanned LTA aircraft for payloads up to 500 pounds or 500 tons, respectively, as is Lockheed Martin Corporation with its Hybrid Airship.
These innovations could compete with ships on speed by bypassing crowded ports. One goal is to reach inland sites that lack roads or rails by 2023.
Data Explosion Continues
The volume, velocity and variety of data continue to expand in the transportation industry. The IoT is accelerating this with packages, warehouses and vehicles being increasingly connected.
In transportation and logistics, big data specifically refers to:
Traditional enterprise data. This is operational data on inventory in enterprise resource planning, point of sale, and customer relationship management systems from providers like Oracle and SAP.
Third-party data. This includes market forecasts, fuel prices, traffic and weather data, economic indicators and social media.
Embedded sensors. These are sensors on vehicles, packages and people that provide information about location, driver behavior and package status.
Predictive analytics, machine vision and artificial intelligence. These include sensor and software generated data that provides financial forecasts and risk scenarios.
Advanced analytics will deliver better decisions and actions that reduce friction and improve transportation profitability. Over time, the process is unfolding with the following capabilities:
Optimization. The transportation industry is beginning to gather data and optimize with it. Route optimization delivers fuel efficiency, lower labor costs, lower maintenance expenses and more.
Integration. Integrated freight companies such as FedEx reduce fragmentation-based friction by owning each step in the process, from packaging materials to vehicles, planes and more.
Autonomy.

Amazon,

Google

and Uber are experimenting with autonomy, particularly warehouse robotics and delivery vehicles on land and in air.
For each of these optimization issues, more data, more computing power and better algorithms are keys to progress.
Current optimization solutions provide:
Accuracy and transparency. An immediate benefit from better data are knowing what's going on. OneBusAway, an open-source public transit app, sends real-time bus location data to users' smartphones. This reduces riders' wait time by 20 percent, which lowers rider frustration and increases ridership–without spending more on vehicles or drivers.
Logistics expertise. Integrated logistics players like DHL and

FedEx

have invested in their own operations. These companies hope to use their optimized services to gain new customers.

DHL's

solutions and innovation unit is promoting its Big Data services, which include sensors, augmented reality, unmanned aerial vehicles and more. Companies with similar software include supply chain solutions providers such as Descartes Systems Group, Elemica and GT Nexus.
Analytics vendors provide inter-industry best practices. Nutonian Inc., an artificial intelligence (AI) developer, uses analytics to perform logistics tasks like capacity forecasting and predictive asset maintenance. Teradata, a business intelligence provider, has worked with

DHL

on pricing optimization.

Oracle

is creating data management processes for large data sets, such as fleet vehicle telematics.

SAP

is connecting enterprise, mobile and vehicles in land and sea transport.
Town-to-truck connections. Truckers resist mandatory electronic logging for the same reason farmers object to precision agriculture. They fear someone will find where they are cutting corners. But they support technology that helps them, such as personal logging and planning apps TruckTrack, KeepTruckin and Transfix, as well as social media "Facebook for truckers" Youtruckme.com.
All of these apps have marketplace tools to connect drivers with shippers who need them to optimize their cargo revenue.
Other truck-matching marketplace systems include Keychain Logistics, Cargomatic and Ghostruck. These services provide real-time visibility into truck availability, proposals and payments. One app, uShip, even connects the shipment to international modes.
Computing Power Improves
If fragmentation of systems by scale or type is the problem, more computing power and better algorithms are the solutions.
One solution is known as "cloudshipping." Companies like iContainers, Freight Filter, CargoSphere and Freightos integrate data and automate each step via cloud-based systems.
Companies like ShipBob, Flexport and Shipwise are creating logistics dashboards that gather shipping data across modes to help users get quotes, arrange pickup, insure the freight and track packages.
Shipster and Shyp offer pickup and packaging. Getting accurate freight quotes, booking the shipment, establishing contracts, and initiating the process can be complex and time-consuming without an integrated provider.
Transporteca and VeriTread LLC specialize in specific geographic and heavy haul rates, while Xeneta lets people compare rates.
Online retailers can use Shippo and ShipHawk plug-ins to help buyers calculate shipping costs and methods, based on the items in their baskets and current freight rates.
Signs of Change Emerge
Hypermodal logistics will not initially expand the overall market. Its growth will come at the expense of slow-moving incumbents that fail to change.
What are the signs of change?
1) Vast transportation overcapacity is already ripe for the taking. 3PL and 4PL integrated logistics providers find unutilized capacity in vans, containers and planes, and negotiate rates for additional cargo in the otherwise empty space. Even before autonomy fully unleashes that capacity, crowd-and-cloud business models will emerge.
2) Aggressive new entrants are investing in vehicles, infrastructure and interfaces. Amazon is already investing in 767 aircraft and oceangoing ships in addition to drone delivery and autonomous vans.
3) All the pieces fit. These information technologies will become part of an ecosystem that
extends Amazon's supply chain as far forward into consumers' home storage "warehouses" as the refrigerator, pantry, closets and garage; and into consumer demand-driving activities like food prep. Upstream, it will extend to suppliers in China and Pakistan–which Amazon is also courting directly.
Technology Attacks Logistics
Amazon and Uber are not alone: Apple, Google and Baidu see the same opportunity and are pursuing it with autonomous craft; smart homes; retail, media and manufacturer tie-ins; and pervasive connectivity, sensors and data.
As they integrate these assets, they will differentiate between today's system and the hypermodal future.
A detailed map of the flow of customers, goods and orders, down to the centimeter and second will replace paper-based transportation planning. This is a prerequisite for robotics and autonomy, and it's already enacted in the best supply chains.
The winners will shift to making smaller, more frequent deliveries of goods, using the frequency of physical interaction to deepen customer insight and loyalty.
With more data, artificial intelligence and frequent interactions, suppliers will not wait for their orders, but will cause them. The components of this are predictive analytics, anticipatory logistics and "nudge" technologies.
Amazon pioneered anticipatory shipping, and Google Now gives predictive directions.
Optimized personal promotions, social media manipulation and substitute products will help merchants create customer desire in the places where products already are or soon will be.
Delivery companies will have to decide whether foods best fit hypermodal commerce–at the intersection of malleable consumer preferences and hard transport economics.
Products, demand and production will all be mobile. Hypermodal transportation complements distributed manufacturing and the two will co-enable each other.