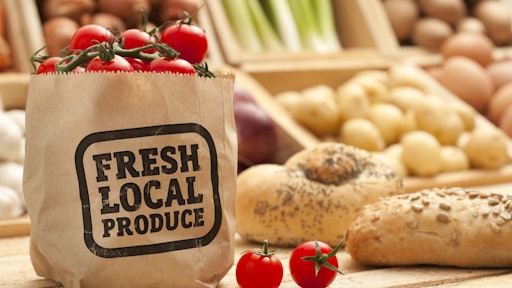 Every year, the food supply chain becomes more sustainable, based on the numerous reports that track such initiatives. Food manufacturers, distributors and retailers tout their achievements in annual sustainability reports. While all the various players hone their efforts, the companies that facilitate product movement–logistics service providers– play a more important support role, particularly in the area of visibility.
But are these various initiatives sufficient to meeting the challenges of growing population, climate change and declining agriculture? Is there a uniform measure by which companies, governments and organizations can monitor progress in improving sustainability? What is the supply chain's role in addressing these challenges?
Many of the sustainability challenges – such as water use, deforestation, genetically modified organisms, treatment of workers, declining farm space, investment in agriculture – fall more on agriculture and processing than on the movement of food. Several observers argue, however that the supply chain plays an increasingly important role as companies recognize the importance of supply chain visibility in improving their sustainability efforts, according to the cover story in the July Food Logistics.
To read more, click here.