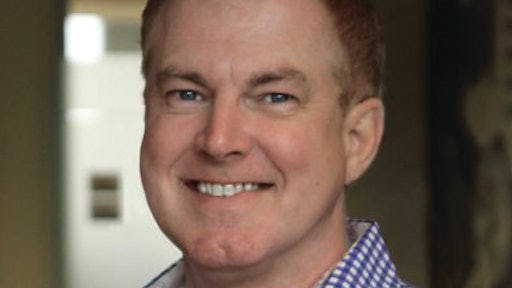 This is a disruptive era in retailing and there is now no question that the structure of retailing has changed dramatically due to changing shopper behavior. Retailers and manufacturers are now competing in an omnichannel market – selling to informed and empowered shoppers that can choose to shop in-store or online. At the same time a beneficial convergence of social media and omnichannel retailing has finally occurred. The challenge facing manufacturers and their retail partners is not only how best to capitalize on this fortuitous event, but to also understand why this is critical to success.
Success in the new omnichannel world of commerce requires acknowledgement that all the traditional rules have changed. The orderly purchase funnel has been replaced by the purchase loop. Customers can now access multiple sources of information on everything from pricing to product quality to customer reviews. This has resulted in customers changing their brand loyalty in a matter of seconds, which is compelling retailers and manufacturers to deepen engagement with their customers and create 2-way conversations with them via their many touchpoints. Social media is one of the most powerful ways to accomplish this two-way conversation and engagement.
One of the most important factors to focus on today is customer retention. This is critical to survival in today's disruptive market. According to McKinsey, companies spend 55% of their budgets on customer acquisition and only 12% on customer retention. With today's complex retail landscape, more monies should be dedicated to customer retention, which will result in higher profits and reduction in costs. In fact, according to Bain, an average company loses 20% to 40% of customers every year. Reducing attrition by 5% can improve bottom line profits by 25% to 85%. Also, increasing loyalty by 1% reduces costs by 10%. These are compelling statistics, especially in light of the rapid shift in customer behavior and the increased competition from e-commerce players.
So how can social commerce address the issue of customer retention? Social commerce is one tactic that works because of two complementary outcomes:
1.) It enables a company to become part of the omnichannel purchase path.
2.) It deepens engagement and enhances loyalty with existing customers.
The First Wave of Social Commerce
Companies' first forays into social did not fare well. Facebook stores were a notorious failure that caused a subsequent reluctance to take social media seriously as an avenue of commerce. Facebook fan pages, Twitter feeds and Pinterest boards have been received more favorably but still have the impact and measurability of traditional public relations activities. They are rightly considered an expense item and not investment.
The important take-away from the failure of the first generation of social commerce is that social media is just that – social. People do not want to be sold in a social setting. However, they do like to discuss purchases and/or experiences. The key difference is that the shopper wants to make the decision about when, where and how to consume information on the path to purchase.
Social Commerce Today
The second wave of social commerce makes that understanding the key component of its success. The commerce takes place on companies' own web sites, while the conversation takes place in the social realm. Brands must make the move from a monologue wherein the brand controls the message to a dialogue where the brand and shopper engage in a conversation. This can be through ratings and reviews, online customer forums or through conversations via social media. Social commerce does not take place inside a social media site but instead is enabled through one. Sales are by referral from information obtained on a social media site and this mode of social commerce has been successful.
Social commerce in its current iteration takes place on the brand or retailer's web site with the social component being the result of the shopper's actions. This new methodology gives control of the messaging to the shopper, allowing them the option of sharing in the social sphere. The customer is in control. While this may seem daunting, or even frightening, in light of traditional marketing methods, it is still possible to present a successful marketing message through the new media. This is more possible by participating in the conversation.
By engaging with shoppers through this new version of social commerce, both brands and retailers gain a two-fold advantage:
1.) Increased loyalty by engaging with shoppers at their preferred touchpoints.
2.) Acquisition of new customers through a more genuine message that is posted by individuals not brands.
The Power of Social Media
The strategic value of putting marketing dollars into social commerce is the customer loyalty and retention it delivers. As demonstrated by the statistics cited earlier, keeping a customer is far cheaper than acquiring a new one. Social commerce is a new and powerful tool to boost loyalty. Acting on the information from this dialogue will demonstrate that the brand is listening to their customers and that what the customer says matters. This will enhance the customer experience, deepen engagement and increase loyalty
Actionable Insights
One of the key benefits of the current generation of social commerce is the statistics that come with it. The statistics cover demographics, technology (device) use, purchase path behavior and, most important, can provide an ROI for the dollars spent on social commerce programs, campaigns and events. As noted above, the purchase path of the omnichannel shopper is continuously evolving and has become increasingly complex. Analytics provided through social commerce engines are a valuable source of information to determine how to allocate marketing dollars. By combining these new analytics with the data sources, a brand will gain a richer set of data points and thus more insight into their customers. These insights can then be disseminated throughout the organization in a systematic way to help an organization focus more on the shopper.
Joint Marketing Opportunities for Manufacturers and Retailers
Manufacturers need new ways to connect with shoppers and promote their brand and enhance loyalty. Manufacturers can accomplish this goal by teaming up with retailers and pursuing an omnichannel promotional strategy. A retailer armed with data proving the ROI and effectiveness of social commerce promotional campaigns and events will have a great deal to offer their manufacturer partners. Positioning social commerce as a channel for joint marketing and promotional campaigns is a win-win for both retailers and manufacturers.
A Case Study: Raley's
Raley's, 125-store supermarket chain, saw a need to strengthen its social media program Extra Friendzy!™ to increase brand awareness of the products, enhance sales and loyalty. The retailer adopted a social commerce solution and gained valuable, actionable customer insight from the solution's social media analytics. They obtained ROI measurement, customer purchase analytics and social connectivity and influencer data. This solution provided both Raley's and its manufacturer partners with the following benefits:
Redemptions rates scored in the 23-45% range - well above the typical print rate of 1%
1.65 offers redeemed per user
The average engagement rate for posts on Facebook is about 1.3%, or 0.45% once you strip out likes.
2.85% of the Extra Friendzy!™ posts have resulted in a referral, which makes Extra Friendzy! ™ 6 times better at engagement than Facebook posts on company pages.
As demonstrated in the Raley's case study, the data available through social commerce enables manufacturers and retailers to adjust their marketing and promotional spending to maximize effectiveness. There are additional benefits from this available today. First, the social commerce channel can be used in combination with promotion optimization engines to target and reward loyal customers while simultaneously improving redemption rates and thus the profitability of promotional campaigns. The resulting data will enable manufacturers and retailers, working as partners, to further hone their promotional offers. Employing the power of this virtuous loop will result in increased loyalty, improved customer experiences and better brand messaging through social media.